Program description
The Micro-certificate in Equity, Diversity and Inclusion (EDI) provides you with a robust knowledge base and essential skills to create inclusive and thriving workplaces for all. By recognizing the significance of EDI principles in both the public and private sectors, organizations are increasingly prioritizing their integration at all levels. This micro-credential is tailored for employers and employees committed to the vital work of challenging systemic and organizational barriers, examining power dynamics, and fostering equity and inclusion.
Through exploring crucial topics such as social location, intercultural communication, accessibility, reconciliation, and the influence of power dynamics and privilege, this program deepens learners' self-awareness, critical thinking and empathy. It equips them to navigate and transform their work environments into safer, more equitable, inclusive spaces.
Program features
---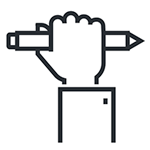 Experiential Learning
This program allows you to integrate theory with practice by engaging with your instructors and fellow classmates. You will be given the opportunity to learn tools and techniques with immediate hands-on real-world experience.
---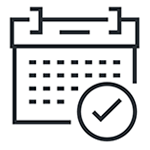 Manageable
Our Equity, Diversity and Inclusion (EDI) program is designed with a busy lifestyle in mind. Learn at your own pace, set personal deadlines and propel your career journey forward.
---

Online Flexibility
This program is delivered online, allowing you to work independently within deadlines set by your instructor. With this format, you don't have to worry about travel or scheduling conflicts while you study. You can work at your own pace, on your own schedule and maintain a balanced lifestyle. 
---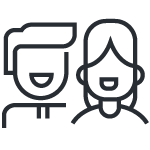 Teaching Talent
Our instructors are industry professionals with years of expertise and lived experience. They're dedicated to helping you develop the knowledge and skills to realize your full potential.
---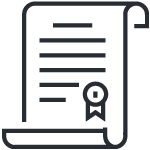 Credibility
The University of Victoria is one of Canada's leading universities, recognized for preparing students for careers in a wide range of disciplines. Upon successful completion of this program you will receive a micro-certificate.
Through the StrongerBC future skills grant, students may be eligible to receive funding for this program from Sept. 1 - Dec. 31, 2023.
View details