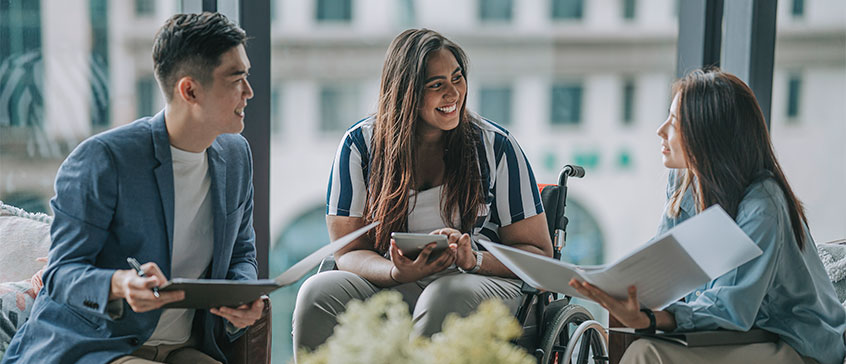 Course description
In order to thrive and reap the advantages of a diverse workforce, it is vital for organizations to adopt and integrate Equity, Diversity, and Inclusion (EDI) principles at all levels. Harness the power of diversity in the workplace by discovering how it drives creativity, boosts employee participation and retention, and provides better services to clients. Learn to identify the barriers to diversity and inclusion in organizations and develop the practical skills to build inclusive, equitable, and innovative workplaces.
Learning objectives
Discuss foundational concepts of organizational diversity and inclusion. 
Identify and reflect on how identity challenges manifest in organizational policies, processes, and culture. 
Evaluate various arguments for organizational diversity and the effectiveness of these initiatives.
Examine the connection between reconciliation and diversity.
Apply Equity, Diversity, and Inclusion (EDI) components and policy frameworks in various workplace settings. 
Identify how to measure the success of organizational EDI initiatives and the role of accountability.
Registration details
Select your offering:
Loading section fee(s)...
You're already on the waiting list for this item.
Sorry, this section is full.
Online registration temporarily unavailable
Sorry, this course is not available for registration at this time.
This course is in progress. Please contact us for more details.
Online registration is closed for this course. You may still be able to register by phone. Call 250-472-4747 to find out.
This course is on your wish list. You will be notified when this course becomes available.