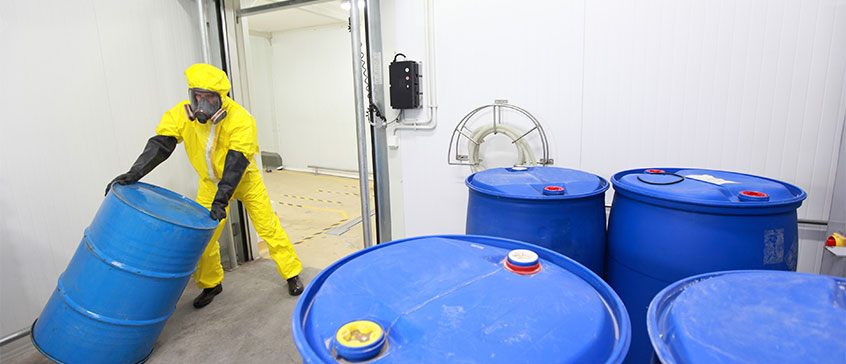 Course description
This course aims to guide the management of hazardous waste to ensure the protection of human health and the environment. Outcomes of this course include understanding how to identify hazardous wastes, the roles and responsibilities for waste generators and consigners, storage and transport requirements, hazardous waste minimization techniques, emergency planning and response, and the regulatory requirements in Canada concerning hazardous waste.
Learning objectives
Identify and categorize hazardous wastes and hazardous recyclables
Understand the compliance obligations and required documentation that apply to the handling, storage, transport and disposal/recycling of hazardous wastes
Determine potential human health concerns and environmental protections associated with common types of hazardous wastes
Ensure waste minimization methods are applied when hazardous waste is being generated
Create an emergency response plan for when hazardous wastes are stored.
Prerequisites
Admission to the certificate program in Environmental and Occupational Health.
Funding
This course is eligible for the StrongerBC future skills grant. To register using this grant please first review your eligibility and then select the StrongerBC future skills grant fee type below. 
Registration details
Select your offering:
Loading section fee(s)...
You're already on the waiting list for this item.
Sorry, this section is full.
Online registration temporarily unavailable
Sorry, this course is not available for registration at this time.
This course is in progress. Please contact us for more details.
Online registration is closed for this course. You may still be able to register by phone. Call 250-472-4747 to find out.
This course is on your wish list. You will be notified when this course becomes available.
Continuing Studies statement on use of educational technology
This course will require the use of Zoom and may use other education technology such as internet-based applications, cloud services, or social media. In order to complete this course you will be required to either consent to the disclosure of your personal information outside of Canada to enable use of these technologies, or work with the Division of Continuing Studies to explore other privacy protective options (such as using an alias or nickname).