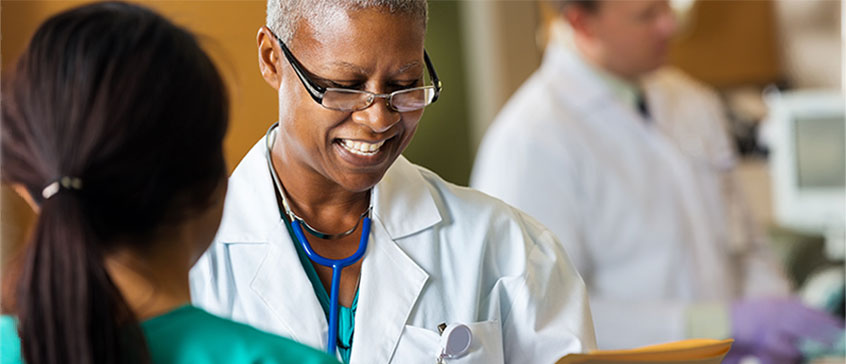 Building Harmony: An Approach to Conflict Management in Healthcare Settings
COURSE
Course description
Healthcare environments are complex, dynamic and outcome focused. As a result, relationships between patients and providers or among health professionals may be susceptible to misunderstanding. Individuals and institutions are impacted by unresolved conflict in a variety of ways. Clinicians and administrators benefit from acquiring a common approach to addressing potential conflict situations in a pro-active and solutions-focused manner.
Building harmony in healthcare systems begins with identification of conflict risk factors and appropriate early interventions. In this course, recurrent sources and types of conflict, including inter-professional practice, cultural collisions and ethico-legal issues, will be categorized and explored. Through case studies and discussion, learners will apply, analyze and evaluate systematic measures to prevent conflict escalation in a variety of situations.
Recognizing that patient care has largely become team-based, learners will acquire practical and constructive measures to improve cross-functional communication and collaboration. It then follows that positive inter-professional relationships will promote empathy in teamwork to support and enhance quality assurance and patient safety processes.
The course material is underpinned by ethico-legal and communications principles, and organized into a '4-zone framework' - external interfaces, internal conflict, legal regulations and cultural considerations. This approach supports individual learners in exploring and applying the concepts to a variety of healthcare contexts and environments.
Registration details
Select your offering:
Loading section fee(s)...
You're already on the waiting list for this item.
Sorry, this section is full.
Online registration temporarily unavailable
Sorry, this course is not available for registration at this time.
This course is in progress. Please contact us for more details.
Online registration is closed for this course. You may still be able to register by phone. Call 250-472-4747 to find out.
This course is on your wish list. You will be notified when this course becomes available.
Continuing Studies statement on use of educational technology
This course will require the use of Zoom and may use other education technology such as internet-based applications, cloud services, or social media. In order to complete this course you will be required to either consent to the disclosure of your personal information outside of Canada to enable use of these technologies, or work with the Division of Continuing Studies to explore other privacy protective options (such as using an alias or nickname).