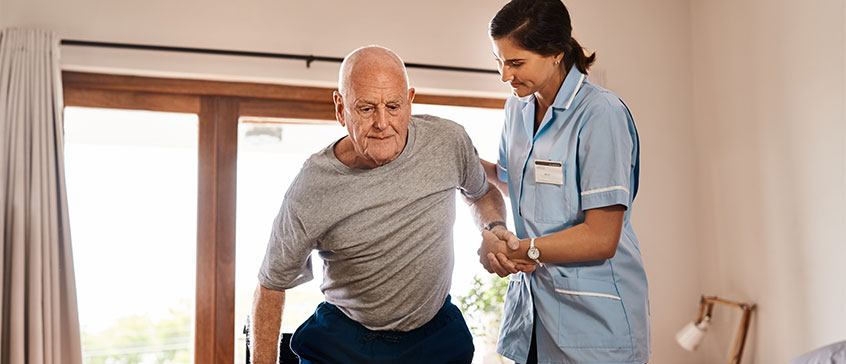 Canadian Fall Prevention Curriculum ©
COURSE
Course description
Injury prevention through reduction in patient falls is a high priority in heathcare today. Those working with older adults in long-term, acute and home care will acquire the knowledge and skills needed to apply an evidence-based approach to the prevention of falls and fall-related injuries. Learn how to design, implement and evaluate a fall prevention program. The revised 2017 version of the Canadian Fall Prevention Curriculum reflects current evidence on fall risk assessment and prevention, universal fall precautions, as well as fresh approaches to successful and sustainable interventions based on proven strategies from the field of implementation science.
Facilitated instruction leads you through a process to:
develop strategies and interventions
apply current programs
understand the reliability and validity of existing resources and tools for screening and assessing fall risk
Upon successful course completion participants earn a Certificate of Completion, and should be able to:
define the scope and nature of the problem of falls
provide falls risk identification and assessment
provide a selection of prevention interventions reflecting evidence-based strategies
understand social and policy context
provide application of a program planning model
evaluate the effectiveness of a falls prevention program
A project will be created throughout the course as you work through modules specific to a population of most interest.
For more information about this course, please see the FAQ page.
Learning objectives
Increase your understanding of how to define the scope and nature of the problem of falls among older persons in your region and/or work setting.
Build on your knowledge of fall risk identification and assessment and the application of this knowledge to select appropriate interventions.
Build on your knowledge of fall prevention interventions to reflect the practical application of evidence-based strategies.
Increase your understanding of the social and policy context that influences fall prevention and how to apply a program planning model for the design and implementation of a fall prevention program.
Increase your ability to evaluate the effectiveness of a fall prevention program.
Orientation to Online Learning
You will have access to the Orientation to Online Learning course. This self-paced orientation will help prepare you for the Wound Management for Health Professionals Level I online course. The resources and activities in the orientation will help you learn to navigate the online learning platform, access University resources and become confident learning online.
Registration details
Online registration temporarily unavailable
Sorry, this course is not available for registration at this time.
This course is in progress. Please contact us for more details.
Online registration is closed for this course. You may still be able to register by phone. Call 250-472-4747 to find out.
This course is on your wish list. You will be notified when this course becomes available.