Program description
This advanced program will help you develop the academic skills you need to succeed in a North American university. A passing grade on "UAP-O" satisfies the English language proficiency requirement for admission to many UVic undergraduate and graduate degree programs. The UAP-O score is only valid for UVic applications submitted within 2 years of successful UAP completion.
Over a period of six weeks, students will take two courses: Academic English (AE) (6 week course) and Canadian Studies (CS) 101 (6 week course). 
In the Academic English (AE) course, you will improve your academic English and will polish your skills in
Oral presentations
Academic listening and note-taking
Reading academic texts 
Essay writing
Evaluating and using outside sources
Accreditation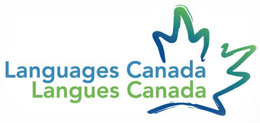 The English Language Centre is accredited by Languages Canada.
Canadian Studies (CS) 101 is an introductory course in Canadian culture for international students. The course objectives are to:
Enhance English comprehension skills
Enhance English composition skills in particular essay, report writing and presentations required in academic courses
Familiarize students with Canadian academic standards, conventions and expectations
Enrich the cultural understanding associated with life in Canada
Enhance academic preparedness by offering individual and small group academic tutorial assistance
Upon completion of both of the above courses, participants will be able to:
Produce an annotated bibliography
Write a university-level report or research essay
Produce an MLA or APA bibliography
Use parenthetical citations properly
Summarize and assess sources
For more information, download the UAP-O Course Fact Sheet   or view the ELC Connect FAQs.
Program features
6-week program (100 total study hours)
20 study hours per week (approximately)
One academic class level: Advanced: CEFR B2+ entry; CEFR C1 exit
Two courses: "Academic English" (AE) and "Introduction to Canadian Studies" (CS 101). Students may receive optional UVic credit for CS 101 course for an additional fee
Tutorial support by teaching assistants available for both courses
Access to the UVic library's digital resources (journals, ebooks, etc.)
Certificate of Completion (for students who receive at least 80% participation grade)
Record of Grade from one of Canada's top comprehensive universities