Program description
English for Global Communication (EGC) is designed to work around your schedule through a blend of asynchronous (online activities completed on your own within a flexible schedule) and synchronous (real-time online sessions with your class via Zoom) delivery formats. UVic instructors will guide you through theme-based learning activities during class time, with the addition of self-guided activities to be done through the online learning platform. 
Asynchronous study activities include: 
Video lectures and dialogues 
Participating in interactive discussion forums 
Language listening assignments 
Grammar and vocabulary practice activities 
Synchronous study activities include: 
Practicing the lessons learned in the asynchronous activities 
Participating in mini-presentations or debates 
Group work with classmates 
Accreditation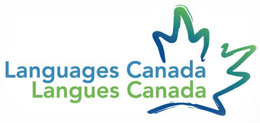 The English Language Centre is accredited by Languages Canada.
Cultural activities include:
Café Social: to practice English with your classmates and native speakers
Experience Victoria videos: to learn more about life in Canada
Oh Canada: to learn about Canadian stories and events, for discussion at Café Social
This superior online hybrid approach allows for flexibility and efficiency in working through the course learning objectives, while receiving support in your language development.
EGC entry levels (with CEFR classifications):
Level 1
upper beginner level (CEFR A1+)
Level 2
pre-intermediate level (CEFR A2)
Level 3
intermediate level (CEFR A2+)
Level 4
upper intermediate level (CEFR B1)
Level 5
advanced level (CEFR B2/B2+)
Program features
Applicable
English for real life; students will learning practical content for many contexts 
---
Engaging
Led by experienced EAL instructors in a small class setting, allowing for frequent interactions and support
---
Customizable
Students have the option to extend studies to 6 weeks total with a 2-week "Cultural Discovery" course (focused on Global Issues)
---
Manageable
Your schedule of 10 instructional hours/week (40 hours total in 4 week) allows you to fit online studies into your other professional/academic activities