The weeks leading up to the convocation ceremonies are always exciting at Continuing Studies at UVic, as we celebrate the accomplishments of our many graduates. This June's ceremonies are especially exciting as we applaud Sandra Richardson, CEO of the Victoria Foundation and graduate of our Public Relations program (2000), as one of four recipients of an honorary degree, the university's highest honour.
Sandra is one of the program's most decorated graduates, having received the Distinguished UVic Alumni Award in 2010 and the Order of British Columbia in 2016.
Read information on each of the recipients being honoured at this month's convocation ceremonies.
---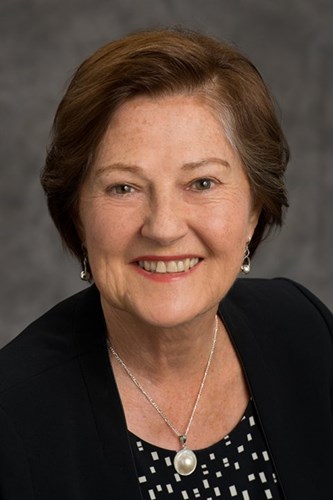 Sandra Richardson, Honorary Doctor of Laws
June 14 | 2:30 pm
As CEO of the Victoria Foundation, Sandra Richardson exemplifies the meaning of leadership in community and social development. Since taking charge of the Victoria Foundation in 2001, Richardson has been instrumental in growing the foundation's assets under administration from $20 million to $357 million. As a result, the foundation delivers approximately $1 million each month in grants to organizations that support community development in Victoria and BC. Since 2005, the Victoria Foundation has issued its annual Vital Signsreport on the quality of life in Victoria. The report is now relied upon by local governments, community groups, and charitable funders when they determine priorities and make funding allocations. More than 50 other community groups in Canada and internationally have developed similar publications based on Vital Signsand Richardson's initiative. Other community programs developed under Richardson's guidance include the Every Step Counts walking and running program for people who experience barriers related to housing or mental health, and the Smart and Caring physical literacy program for children. The programs have led to quality of life improvements for more than 5,000 participants and the initiatives have been adopted in communities across Canada. Richardson has been a key advisor and committee member for university-community engagement efforts at UVic.