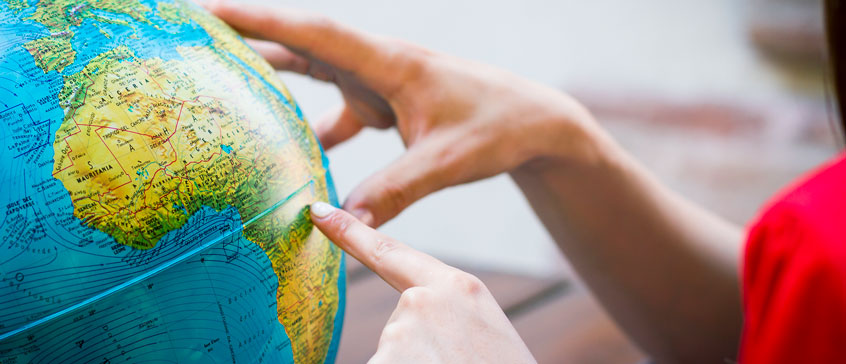 Teaching English as a Foreign Language (TEFL)
COURSE
Course description
Teaching English as a Foreign Language (TEFL) brings a world of teaching opportunities within reach. For adventure-seeking English speakers, teaching overseas can be an exciting way to see the world and experience new cultures. This TEFL course will provide you with the skills and confidence you need to teach with authority and find employment with a respected school. It will also prepare you to navigate the demands of a changing marketplace and the stresses of living and working in a new country. Under the guidance of internationally-experienced teaching experts, this three-month (120-hour) non-credit course provides a foundation of the theoretical concepts, methodologies and practical skills necessary to successfully—and confidently—teach the English language in an international context.
By the end of the course, you will be familiar with the following:
Methodology for teaching English language skills (reading, writing, listening, speaking, grammar and vocabulary)
Second language acquisition theory
Classroom organization, teaching and assessment techniques
Understanding cultural diversity
Teaching learning strategies to maximize learning in the classroom
Empowering learners to manage their own learning process
Learning objectives
Prepare lessons for all class sizes and ages
Demonstrate teaching English language skills (reading, writing, listening, speaking, grammar and vocabulary)
Apply techniques to teach different levels of English, such as Beginner, Intermediate and Advanced
Create meaningful activities
Develop task- and situation-specific lesson plans and curriculum
Choose course-appropriate textbooks
Prerequisites
This course is intended for aspiring teachers of the English language who are fluent in English and who have an interest in teaching abroad. Previous teaching experience is not required.
While not a formal prerequisite, we recommend that participants have previously completed a program of undergraduate study.
Students who are not native speakers of English must meet the following language proficiency requirements and pass a TEFL entrance interview:
TOEFL(iBT) score: 94
IELTS score 7.0
International Education with Continuing Studies at UVic
Watch the video to learn about our programs.
Registration details
Online registration temporarily unavailable
Sorry, this course is not available for registration at this time.
This course is in progress. Please contact us for more details.
Online registration is closed for this course. You may still be able to register by phone. Call 250-472-4747 to find out.
This course is on your wish list. You will be notified when this course becomes available.