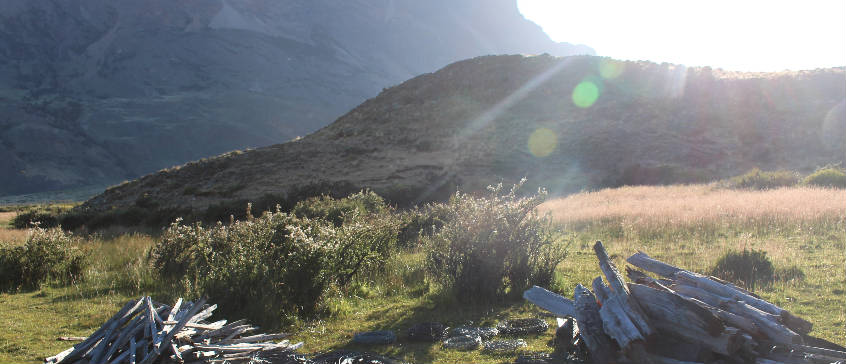 More than half of the earth's grasslands are degraded from nearly a century of intensive agriculture, resource extraction, and urbanization. Degradation of grasslands has raised concerns about the loss of this ecosystem, including water retention, carbon storage, biological diversity and cultural resources (medicines and traditional foods). Protection of grasslands is a primary concern for Conservation Patagonia, a non-profit organization that has taken on an international leadership role in grasslands protection and restoration through the acquisition of large tracts of the Patagonia region of Chile and Argentina.
For her final ER 390 course project, RNS Diploma student Marlo Shaw participated in Parque Patagonia's volunteer program to undertake tasks as varied as fence removal, sheep vaccination, and invasive species removal. The work undertaken is an example of holistic grasslands restoration. Many strategies were used to achieve the goal of improved ecosystem health. The involvement of a global program of volunteers in the restoration at Parque Patagonia provides invaluable connections to the land and culture through experience and learning. In successfully nurturing these connections, Conservation Patagonia is producing their own globally distributed ambassadors who will continue to attempt to improve the social license of the Parque Patagonia for years to come.
Read the full report here.