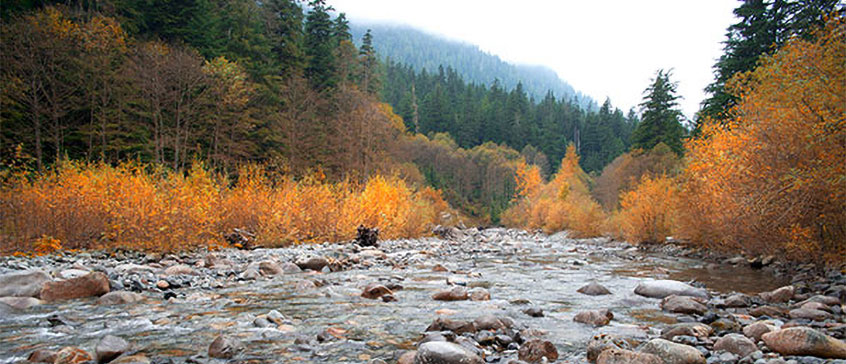 Changes to spring 2021 schedule:    
Due to ongoing concerns regarding COVID-19, ER334 has been moved online with new course dates: Feb. 22 to April 9. Two other field courses, ER335B and ER326, have been granted an exemption and will run in the 5-day face to face format as planned. If you are coming to campus for one of these courses please expect to follow health and safety guidelines provided in your course welcome letters. Updates to the summer 2021 course schedule will be provided in February. We appreciate your patience and flexibility in accommodating these changes.
Spring course registration is open and courses are filling up fast! Please register for your course online if you are a program student or call the Continuing Studies registration desk at 250-472-4747.
Restoration of Natural Systems Program
Ecological Restoration Program
390 project ideas
If you are interested in finding a 390 project, please consider the following:
Rithet's Bog Restoration (Victoria)
The District of Saanich in partnership with the Rithet's Bog Conservation Society are looking for a student to build on previous RNS projects in the bog. Potential activities range from habitat restoration for red-listed species, to designing experimental invasive species control treatments, to mapping the impacts of potential management of altered hydrology in the wetland.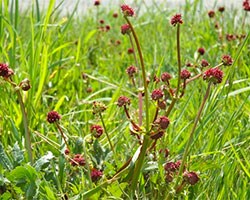 Broughton Aquaculture Transition Initiative (Northern Vancouver Island/remote)
BATI is a partnership effort between the Province and the 'Namgis First Nation, the Kwikwasut'inuxw Haxwa'mis First Nations and Mamalilikulla First Nation, following a letter of understanding (LOU) regarding the future of finfish aquaculture in the Broughton. They are looking for students to conduct community mapping of potential restoration values and targets. Given the current COVID conditions, travel to the community itself may be restricted, and activities undertaken by the student will be important to the project but largely remote.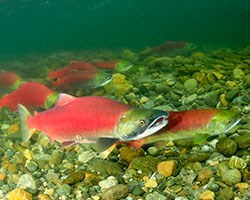 Sandown Community Farming (Saanich Peninsula)
Recently leased long-term to the Sandown Centre for Regenerative Agriculture, the Sandown property is a retired racetrack in North Saanich. The property has had heavy changes in soil and plant communities, but the Sandown Centre is planning on transitioning to community-based agriculture and restored native ecosystems over the next decade. They are looking for a student to tackle activities around soil mapping and remediation work, wetland restoration, and/or hydrology management.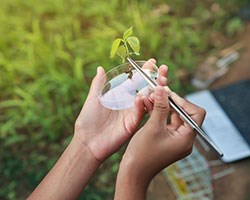 Program news
New RNS website (in development)
Visit our Director, Nancy Shackelford's website, featuring student resources, equipment inventory, library resources, information about community partners, student projects, restoration grant opportunities and more. The goal is to have a single location for Program resources such as the library, equipment inventory, and details of previous and current ER390 projects. Please check it out, and send comments or suggestions to Dr. Shackelford at nshack@uvic.ca.
---
Nearing graduation? The next convocation date is June 2021
If you have completed your program courses, we encourage you to contact the program coordinator to prepare for graduation and to ensure that all program requirements are completed. Please remember that degree students must apply to graduate from both programs at the same time in order to share courses between programs. The deadline to apply for the June 2021 graduation is Feb. 15, 2021, but you can still apply late if you complete all coursework by April 1 and pay a late fee (this option is open until the end of April).
---
Post nominal letters
Wondering what to put behind your name once you graduate? Here are the post nominal letters according to program:
Restoration of Natural Systems Diploma: Dip.RNS
Restoration of Natural Systems Certificate: Cert.RNS
Professional Specialization in Ecological Restoration: PSCert.ER
---
Looking for work experience and considering Co-op?
UVic RNS students have such a range of hands-on learning opportunities available to them. One of these opportunities is co-operative education, where students can compliment coursework with career training and work-integrated learning. Many RNS students have joined Co-op this past fall and will hopefully be learning in a workplace sometime next year!
In previous terms, UVic RNS students have worked on restoration projects with organizations like Parks Canada (across Canada), Garry Oak Ecosystem Recovery Team and Swan Lake Christmas Hill Nature Sanctuary. But, we know that RNS relates to more than just hands-on restoration, other RNS students have worked in research, community engagement and environmental education functions with organizations like the BC Ministry of Forests, Lands, and Natural Resources, Habitat Acquisition Trust, and Gorge Waterway Action Society.
If you are interested in learning more about RNS co-op, you can contact Helen Kobrc, Co-op Coordinator at ssco@uvic.ca. You can also drop by the office – DTB A204 or give her a call at 250 721-7358. The next admission period is January 2021.
Other updates
If you are currently looking for work, here are some employer websites to check out:
---
Looking to volunteer?
The following groups are recruiting volunteers:
Wild Arc – If you are interested in wildlife rehabilitation, Wild Arc has a practicum program for volunteers that may interest you!
David Turpin Garden Restoration – Join Fiona Chambers in the DTB courtyard, UVic Campus, every Thursday from 1-4 (rain or shine!). Equipment provided, everyone welcome.
---
Want to connect with the larger UVic Environmental Studies community?
Sign up for the bi-weekly newsletter and find out relevant information on local events, seminars, volunteer opportunities and more