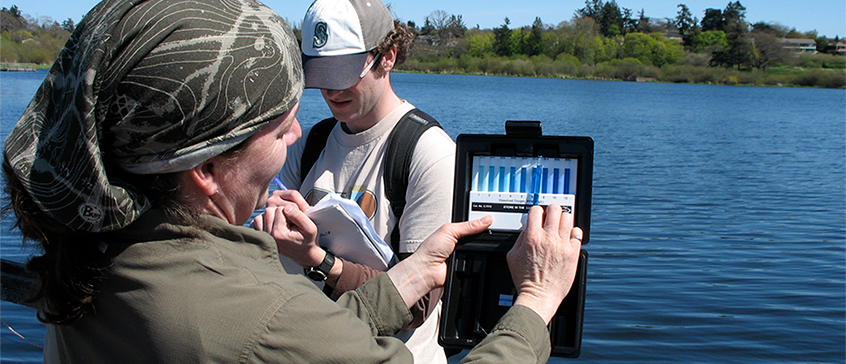 Course description
In this course, you'll explore marine coastal systems and their restoration potential from an ecological perspective, with particular emphasis on the British Columbia/Washington coasts. Lectures focused on broader scale marine ecosystem impacts and restoration issues are supplemented by hands-on field exercises and research activities focusing on local issues.
Topics include:
theoretical understanding of the marine coastal environment (characteristics and defining processes, disturbance types and impacts, opportunities for restoration)
ecological considerations for designing waterfront projects
survey techniques
operating in a marine environment (working with marine charts, tides, currents and wave exposure)
Format
Semi-distance format requiring attendance on campus for five days, plus readings/assignments to be completed before and after the on-campus portion of the course.
Tuition and Fee Payment:
RNS Diploma students pay $100 of the course tuition upon registration, with the remainder paid via their UVic MyPage account.
RNS Certificate students pay the full course tuition upon registration.
Next offering
March, 2019
Prerequisites
Acceptance to the RNS program or a combination of work and/or education experience equivalent to third-year standing.
If you're not currently enrolled in the Restoration of Natural Systems (RNS) program, including UVic and Letter of Permission students from RRU and TRU, you must obtain approval from the Program Coordinator (ecorestoration@uvic.ca) before registering.
To drop a course call 250-472-4747
Registration details
Online registration temporarily unavailable
Sorry, this course is not available for registration at this time.
This course is in progress. Please contact us for more details.
Online registration is closed for this course. You may still be able to register by phone. Call 250-472-4747 to find out.
This course is on your wish list. You will be notified when this course becomes available.