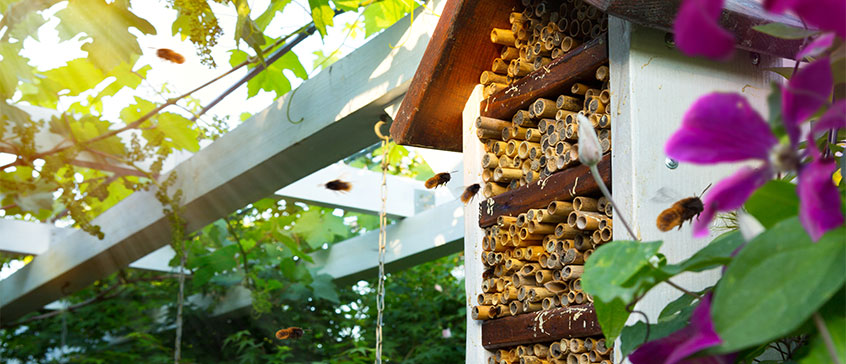 Mason Bees: An Incredible Pollinator to Host in your Garden
COURSE
Course description
In this bee-loving workshop, you will learn about mason bees and how you can host them while benefitting from their incredible pollinating skills for larger fruits and vegetables. You will learn about their life cycle, what plants they feed on, their habitat needs and the seasonal responsibilities of the mason bee keeper. Finally, you will look at the various styles of houses (nesting boxes) available to accommodate them in your garden and learn how to harvest and safely store their cocoons for the winter.
Registration details
Select your offering:
Loading section fee(s)...
You're already on the waiting list for this item.
Sorry, this section is full.
Online registration temporarily unavailable
Sorry, this course is not available for registration at this time.
This course is in progress. Please contact us for more details.
Online registration is closed for this course. You may still be able to register by phone. Call 250-472-4747 to find out.
This course is on your wish list. You will be notified when this course becomes available.