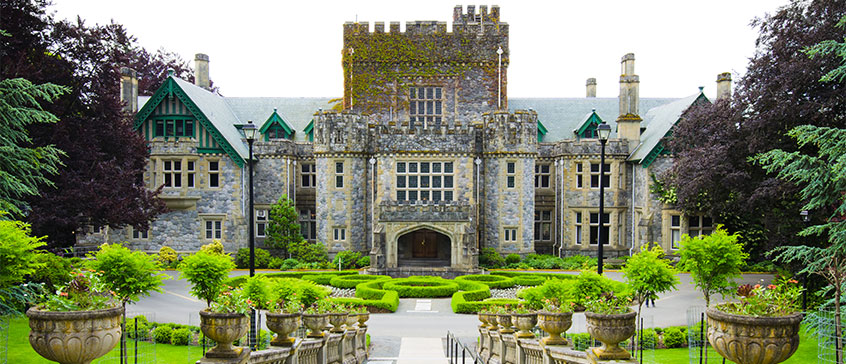 Gardens in History: Victorian and Edwardian Gardens
COURSE
Course description
If gardens could speak, what stories would they tell? Gardens involve plants, design, exploration, innovation, wealth, politics and empire. Many of these characteristics can be seen in two of the most vibrant and important eras in the history of the British Empire and its colonies; the Victorian (1837-1901) and Edwardian (1901-1910) ages. These were times of rapid and tumultuous change and the garden styles reflected many of those changes. In Gardens in History: Victorian and Edwardian Gardens, we will explore these garden styles through the 'lens' of some of the most important historical and beautiful gardens of Victoria.
Join art historian and master gardener Susan Hawkins as we explore and visit some of the gardens of Victoria and examine their place in the history of gardens. We will survey such notable gardens as: Royal Roads Hatley Park, Gertrude Jekyll inspired Samuel McClure landscapes, Finnerty Gardens, Beacon Hill Park, Japanese gardens, and Government House, which we will also visit.
NOTE: There is one garden visit scheduled for this course:Government House, which is located in Fairfield. Please contact the instructor ahead of time if you require any accommodation for these visits.
Registration details
Select your offering:
Loading section fee(s)...
You're already on the waiting list for this item.
Sorry, this section is full.
Online registration temporarily unavailable
Sorry, this course is not available for registration at this time.
This course is in progress. Please contact us for more details.
Online registration is closed for this course. You may still be able to register by phone. Call 250-472-4747 to find out.
This course is on your wish list. You will be notified when this course becomes available.
Continuing Studies statement on use of educational technology
This course will require the use of Zoom and may use other education technology such as internet-based applications, cloud services, or social media. In order to complete this course you will be required to either consent to the disclosure of your personal information outside of Canada to enable use of these technologies, or work with the Division of Continuing Studies to explore other privacy protective options (such as using an alias or nickname).