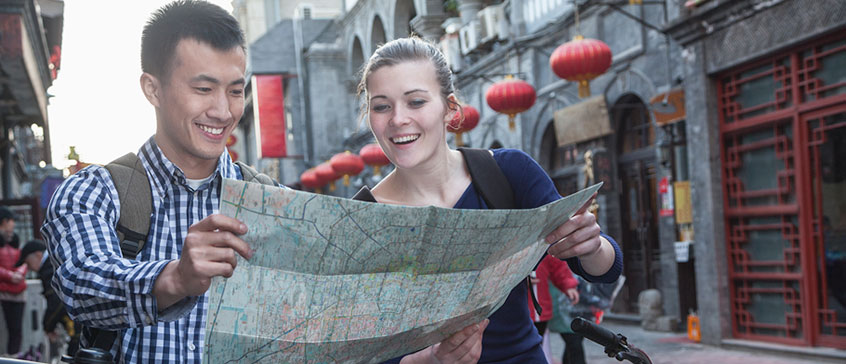 Mandarin - Level 1
COURSE
Course description
This course is a very basic introduction to the Mandarin language. You will learn "survival" words and phrases, and receive ear training for Mandarin tones to become aware of how the meaning of words change in Mandarin.
Learning objectives
By the end of this course, you will be able to:
distinguish and reproduce the four tones of the language
understand Pinyin, an invaluable Mandarin pronunciation guide, which uses the English alphabet. (You will not be expected to learn any Chinese characters at this level, so you can breathe easily.)
use personal pronouns, self-introduction, greetings, common expressions like "Sorry," "Thank you," etc.
form basic sentences
Textbook
Practice Makes Perfect: Basic Chinese Premium Second Edition, from McGraw-Hill (mandatory)
Online Learning
Our online hybrid language courses make language learning flexible and convenient. The use of both synchronous and asynchronous delivery styles allows for both real-time virtual classroom conversation practice (synchronous delivery) and self-paced study (asynchronous delivery). The synchronous delivery style will occur during the scheduled class dates and time, using Zoom for videoconferencing, chat and screen sharing for class instruction and pair/group work. The asynchronous delivery style uses Brightspace, an online environment where learners can access class materials and resources for self-paced study throughout the week. Educational activities can include exercises, readings, forums, audio/video files, quizzes, etc.
Dates
World Language courses are offered three times per year:
September (registration opens in June)
January (registration opens in November)
April (registration opens in November)
Registration details
Select your offering:
Loading section fee(s)...
You're already on the waiting list for this item.
Sorry, this section is full.
Online registration temporarily unavailable
Sorry, this course is not available for registration at this time.
This course is in progress. Please contact us for more details.
Online registration is closed for this course. You may still be able to register by phone. Call 250-472-4747 to find out.
This course is on your wish list. You will be notified when this course becomes available.