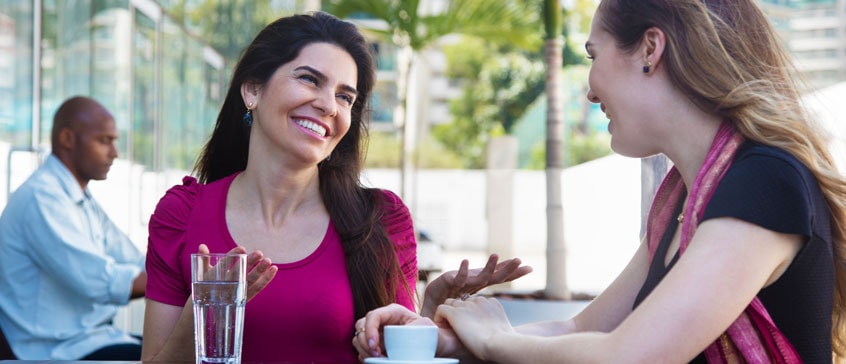 Spanish: Intermediate
COURSE
Course description
Do you have a basic knowledge of Spanish and are looking to progress further, or have you recently completed Spanish: Beginner? This intermediate course will help you improve your speaking abilities by giving you ample opportunity to practice conversation with other fellow students. An increased emphasis on grammar will also strengthen your writing skills.
Learning objectives
In this course you will:
learn the present perfect and past perfect tenses using the past participle
appropriately use expressions with the verb hacer related to time: how long something "has been" going on and "how long ago" something happened
learn the subjunctive mood, verbs that trigger it, and how to use it
learn the future tense, the conditional tense, and the imperative mood
use more advanced vocabulary for a variety of situations
carry on a conversation using advanced grammar structures
improve your writing skills in Spanish by reading more complex stories and poems
write synopsis of the material read
discuss and express an opinion on the material read
We encourage students to participate in our language courses more than one time in order to truly learn the material taught over 10 lessons. It also gives you additional exposure to varying activities within each topic.
Dates
World Language courses are offered three times per year:
September (registration opens in June)
January (registration opens in November)
April (registration opens in November)
Textbook:
Complete Spanish Step-by-Step, by Barbara Bregstein with McGraw-Hill (mandatory).
Registration details
Online registration temporarily unavailable
Sorry, this course is not available for registration at this time.
This course is in progress. Please contact us for more details.
Online registration is closed for this course. You may still be able to register by phone. Call 250-472-4747 to find out.
This course is on your wish list. You will be notified when this course becomes available.