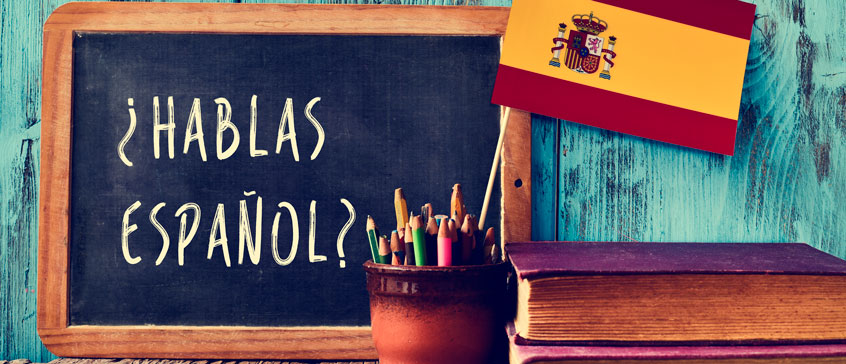 Course description
This course is for those who have completed Spanish: Introductory, or have a basic knowledge of the language and wish to improve their written and speaking skills. This course gives you the opportunity to participate in class and strengthen your oral skills in a friendly atmosphere. Essential grammar points will also be covered.
Learning objectives
By the end of this course, students will be able to:
Use the direct and indirect object pronouns when needed
To use the verb gustar according to the correct grammar structure
Use idiomatic expressions related to the weather
Acquire vocabulary to understand and translate texts about the Spanish Culture
Appropriately use expressions with the verb 'hacer'
Learn the numbers 100 and up
Converse using more advanced grammar such as the use of the Indirect and Direct object pronouns together
Learn a new tense: the Preterite
Identify the difference between saber and conocer (to know)
To recognize when to use por vs. para
We encourage students to participate in our language courses more than one time in order to truly learn the material taught over 10 lessons. It also gives you additional exposure to varying activities within each topic.
World Language courses are offered three times per year:
September (registration opens in June)
January (registration opens in November)
April (registration opens in November)
Textbook:
Complete Spanish Step-by-Step, by Barbara Bregstein with McGraw-Hill (mandatory).
Registration details
Online registration temporarily unavailable
Sorry, this course is not available for registration at this time.
This course is in progress. Please contact us for more details.
Online registration is closed for this course. You may still be able to register by phone. Call 250-472-4747 to find out.
This course is on your wish list. You will be notified when this course becomes available.