Continuing Studies regularly offers funded programs in partnership with govemenment initiatives and organizations.
Partnership with Lighthouse Labs
We are very excited to share an incredible initiative with you that has come to us through our partnership with Lighthouse Labs to offer fully funded Web Development programs for communities that have faced significant systemic inequality or other barriers to full and equal participation in the labor market and society.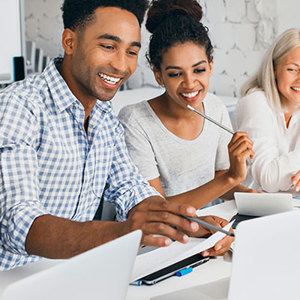 Web Development Bootcamp
PROFESSIONAL DEVELOPMENT CERTIFICATE
In as little as 12 or 30 weeks, the Web Development Bootcamp and the Web Development Flex Program gives you the fundamental knowledge, real-world experience, and critical skills you need to start a rewarding career as a full-stack developer. In this intense, immersive environment, you'll dive into modules on front-end fundamentals software architecture, databases and data modelling and much more.
---