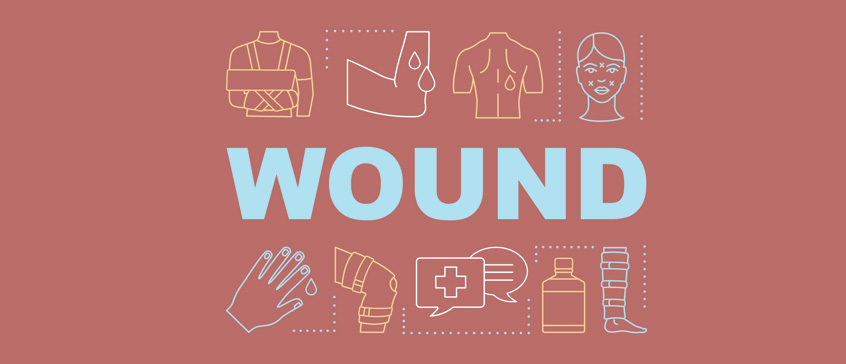 Wound assessment and care demand more and more clinical attention with rising co-morbidities and complex psychosocial contexts. Wound clinicians need advanced skills to use specialized therapies and wound products, but also need to bring critical thinking and evidence-based product evaluation to their work. These in-demand health professionals ensure their clients are getting the right care, and their clinical practices are making wise use of resources as they face a sometimes bewildering array of products available in the wound care market.
The Continuing Studies at UVic Wound Management program moves into its second decade in 2021, with the launch of an extensively revised curriculum in Wound Management for Health Professionals Level II, following on the update last year of the Level I course. Level II is a comprehensive online hybrid course that develops clinical skills and knowledge for advanced-practice wound care, for graduates to work as Wound Champions.
The eight-week course focuses on:
Pain management and nutrition
Lower limb assessment
Arterial and venous insufficiency and ulcers
Diabetic high-risk foot
Lymphedema and lipedema
Surgical wounds
Burns
Palliative wounds
Course modules use carefully chosen readings and resources, a collection of specially created videos, case studies with study questions, and interactive assessments to build skills. A new feature is weekly Picture Guides which accompany the Course Notes for each module. These present a series of images and notes on the cases depicted to illustrate the concepts covered in the module. Weekly quizzes and the final examination have been updated. All course materials are in alignment with the latest clinical practice guidelines for wound management.
At the end of the course, participants attend a required workshop—a half-day online synchronous event. In the workshop, you'll gather with your peers and instructor and present the results of your report developed during the course evaluating a wound care product.
Interested in wound care courses?
Learn more about the Wound Management for Health Professionals Level II course.