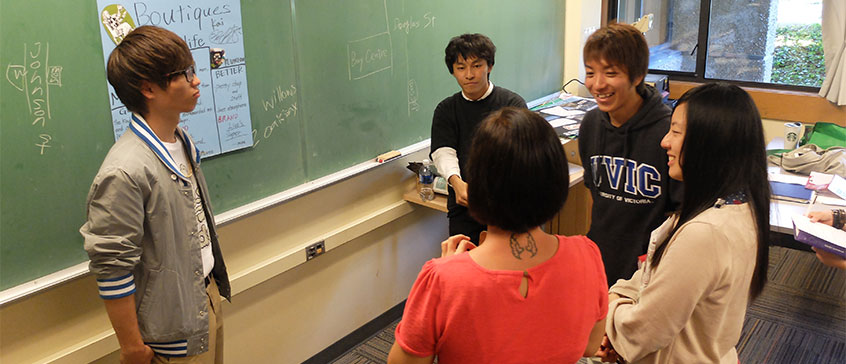 This program follows September ELPI, for an intensive 14-week combination. "PbP" will be offered at three levels – beginner, intermediate and advanced, with participants studying from 9am-12pm each day. In each level, students will prepare a level-specific project and then present on it in small groups.
PbP focuses on developing students' speaking and presentation skills through a "project-based" approach. This means that the English content taught (vocabulary, grammar, etc.) is chosen based on the project the participants are working on. Different parts/phases of the project will require participants to use English in different ways, making this a practical, applied approach to developing speaking skills for a variety of situations.
Outside of class, students will have access to additional learning resources including the ELC Learning Centre.