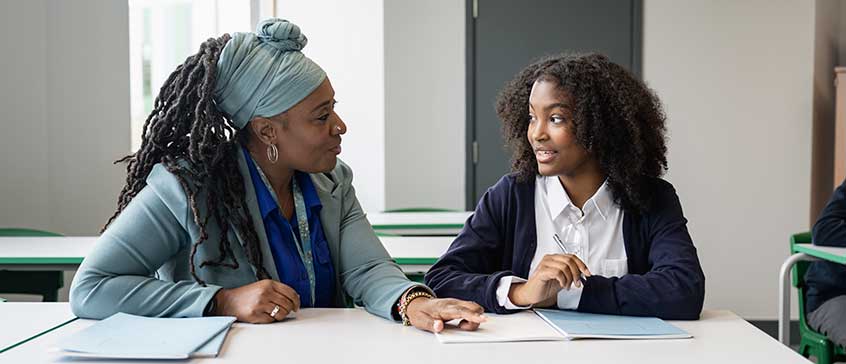 International Education
Take your teaching to the next level.
International Education in the Division of Continuing Studies at UVic has offered non-credit professional development workshops, courses and programs for international pre-service and in-service educators for over a decade. Working in collaboration with international partners, we offer a Professional Specialization Certificate in Teaching English as a Foreign Language, as well as customized programs for educators who work in early childhood education, kindergarten to high school and post-secondary education.
See what makes Continuing Studies at UVic an ideal learning environnment!
Additional information in:
International Education programs
PROGRAM
Online Pedagogy and Internationalization
Teaching English as a Foreign Language - PSC
Teaching English as a Foreign Language - PDC
Customized International Education Programs
English as a Medium of Instruction
BEST SUITED FOR
International post-secondary professors, instructors or administrators
International teachers (ECE, K-12, Post-Secondary)
International teachers (ECE, K-12, Post-Secondary)
International teachers (ECE, K-12, Post-Secondary)
International postsecondary instructors looking to develop skills to teach their subject areas in English.
ADMISSION TYPE
Individual or Group
Individual or Group
Individual or Group
Group (10 or more students)
Group (10 or more students)
CREDENTIAL
Non-credit Professional Development Certificate
Non-credit Professional Specialization Certificate, alumni of the University of Victoria
Non-credit Professional Development Certificate
Non-credit Certificate of Completion
Non-credit Certificate of Completion
LENGTH
13 weeks (online)
3 months (combined face-to-face and online)
13 weeks (online)
Customized (2 weeks – 1 year)
Customized (2 weeks – 3 months)
NEXT START DATES

Customized programs for groups can be arranged anytime throughout the year

Customized programs for groups can be arranged anytime throughout the year

Customized programs for groups can be arranged anytime throughout the year

Customized programs for groups can be arranged anytime throughout the year

Customized programs for groups can be arranged anytime throughout the year

RECOMMENDED LANGUAGE PROFICIENCY
TOEFL (iBT) score: 71
IELTS score: 5.5
TOEFL (iBT) score: 71
IELTS score: 5.5
TOEFL (iBT) score: 71
IELTS score: 5.5
Customized programs can be developed for groups at any language proficiency.
TOEFL (iBT) score: 71
IELTS score: 5.5
MORE DETAILS
View Program
View Program
View Program
View Program
View Program