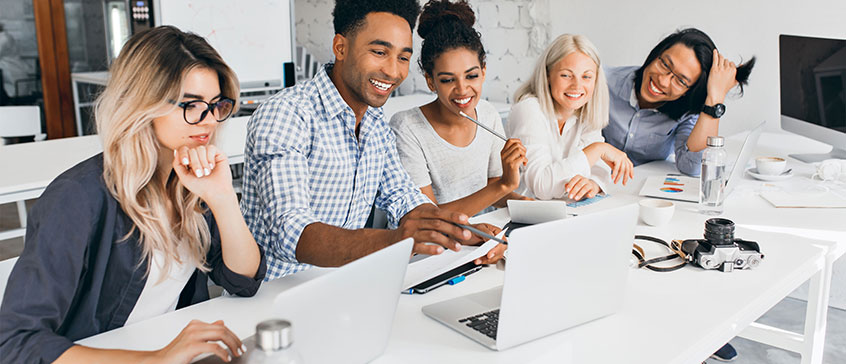 If you want to enter a career in the tech workforce, your background or experience level shouldn't be holding you back from reaching your goals. Everyone deserves an equal opportunity to get involved and thrive in Canada's growing information and communications technology (ICT) sector.
Across Canada, there is a demand for skilled workers in the ICT sector. Continuing Studies at UVic is teaming up with Lighthouse Labs to empower individuals from equity-deserving backgrounds and multi-barrier individuals with attainable and transferable skills to access work opportunities across Canada in the ICT sector. This opportunity is made possible through the tech education leader Lighthouse Labs and is fully funded by the Government of Canada's Sectoral Workforce Solutions Program.
The ICT Boost program will equip over 1,700 individuals and provide in-demand training that is responsive to employers' needs in recruiting and capacity-building in their ICT workforce. This program aims to empower individuals that are faced with systemic inequality, and it offers expertise in web development and cyber security and training in essential soft skills. This partnership has the power to positively shape yours and your family's future and to uplift your community.
Learn more about the Web Development Bootcamp.