Program News
Introducing New Elective Course - "Leadership Excellence in Public Relations"
We are so pleased to introduce a brand new elective course in the Diploma program this Fall – Leadership Excellence in Public Relations.
Leadership Excellence in Public Relations prepares practitioners to move beyond strategies and tactics to achieve their leadership potential. In this course students will develop the competencies needed to lead a public relations team. Students will also be empowered to pursue organizational leadership at the highest level.
This course explores how leadership paradigms and learned competencies affect PR team functioning and performance; how effective self-management contributes to compelling leadership of others; and how critical thinking contributes to leading successfully. Upon course completion, students are encouraged to continue growing in self-awareness and to be intentional about advancing their skills in public relations leadership to reach long-term career goals.
Q&A with Instructor of "Leadership Excellence in PR" - Anna Marie White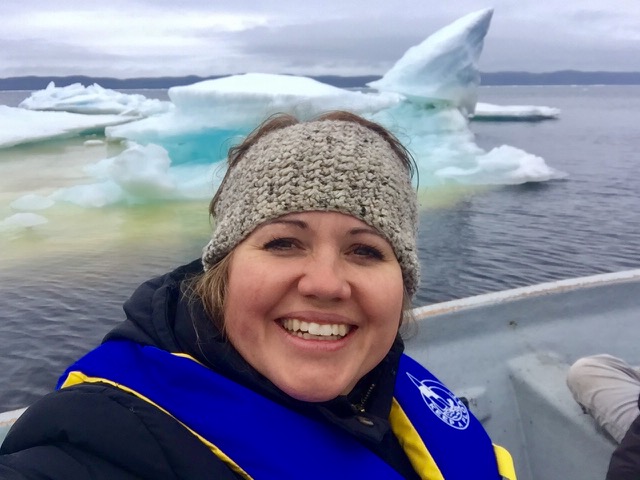 Anna Marie White is a long-time instructor in the Diploma in Public Relations program. She has taught various courses in the program and we are pleased to have her as our instructor for Leadership Excellence in Public Relations. Anna Marie lives in Vancouver, BC where she works as an independent consultant in PR and corporate communications in both private and non-profit sectors. She is passionate about education, research and learning. We had the opportunity to ask Anna Marie a few questions about her profession, passion for education, her talents and much more. Enjoy.
What profession would you have chosen, if not public relations? Why?
I've often been told I missed my calling as a lawyer and had, in fact, briefly considered law school after completing undergrad. I love patterns and seeing how pieces fit together to make the whole. I think this is the loftier pursuit of justice - to advocate for and balance all parts of society well to the benefit of the people our legal system serves. In many ways what I think what I do in PR is exactly that but in the court of public opinion instead of the court of legal opinion. We need justice in both.
What type of industry experience you have that brought you into the teaching environment?
Having worked in house and also as a consultant for nearly a decade, I have broad experience across most areas of PR practice, with in-depth experience in public affairs, non-profit and strategy. I love that PR impacts every area of contemporary organizational life and frequently find myself encouraging clients to think of PR not as a communications strategy but as a whole organization endeavor.
What do you like the most about teaching?
I actually teach because I love to learn. In teaching I learn about myself, the students I interact with and the areas they challenge me to go deeper in. It's not exactly selfish but definitely self-interested. I encourage students to look at all of life - and every facet of PR practice- through that lens but with an important modification: that of enlightened self-interest. How can I meet your needs now so that eventually you and me together will meet my needs later on? In teaching I get to meet students' immediate self-interest needs, but they also meet mine as a lifelong learner - and together we raise the bar on professionalism within PR practice which is something I believe strongly in that benefits all of society.
What career advice would you give to learners who are entering or advancing in public relations and communications?
I would encourage them to take some time to dabble: get broad-based experience in different environments across different fields before you specialize in one area. That kind of well-rounded experience produces a public relations professional able to see the big picture, think strategically by applying cross-sector learning and ultimately think more critically about the how and why of what we do. Innovation is essential in the hyper-competitive communication environment we work so being able to 'think differently' provides your organization with a strategic advantage.
After a long day working, how do you unwind?
That's a good question that I am honestly still working on. I love working and especially the work that I do so I have really had to work on developing better boundaries in this area, especially since technology means I could technically be connected to work 24/7. I probably most prefer a long ride at the end of the day - either on my mountain bike or motorcycle. Either one is good as long as I am outdoors!
Which famous person (dead or alive) would you like to have dinner with?
Hmmm. I probably would choose Giorgio Vasari. In a former life I was a travel guide in Italy and fell in love with all things Bella Italia. Vasari wrote about and had first-hand knowledge of many of the artists and creative geniuses who made Italy as we know it famous. Despite the amusing speculation he included in his writing, I can imagine there were still a few stories that he thought might not be appropriate for print...hmm.
Your main go-to is: desktop, tablet or phone?
Laptop! All the way. Phone is a very close second. Over 6200 daytime minutes last month during work hours.
Your dream vacation destination is?
I've been lucky to see a lot of the world so nowadays I'm happy anytime I am at the beach, sandy and warm preferably.
Which talents would most like to have?
I love foreign languages. While I don't claim mastery in any, I've studied quite a few and think that concept relates well to PR. So much of public relations is translating one organization's or person's experience to another person or organization. I see PR professionals as helping people understand each other - to relate our needs, wants, demands- and then finding strategic, mutually beneficial ways to work together. We do a lot of translating in PR which means we need to be good at culture, context, analysis, empathy and sincerity. So if I had one wish, I'd be a better translator!
Celebrating Success of a PR Graduate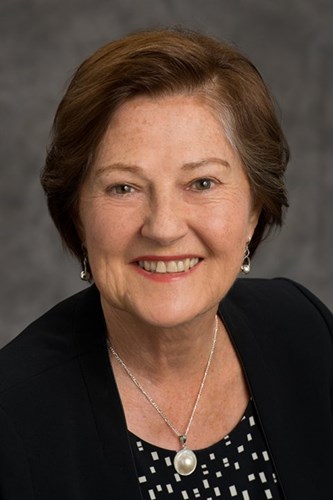 Graduate of the PR Diploma Sandra Richardson receieved an honorary degree from the University of Victoria, the university's highest honour. To learn about Sandra's success and contribution to her community, you can read the full story here.
---
2019 Program Schedule is now available
View the schedule here
Please note: all courses are subject to minimum enrolment and the schedule is subject to change. Early registration is recommended as courses can reach capacity quickly.
---
Convocation News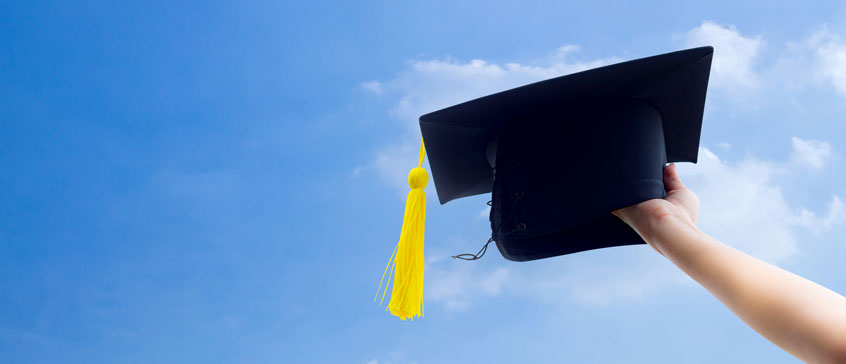 Congratulations to twenty-five PR graduates who celebrated completion of the program in June 2018!
Alicia Bertrand, Victoria, British Columbia
Brandi Bodnar, Calgary, Alberta
Virginia Dakiniewich, Saskatoon, Saskatchewan
Nathan Davis, Rothesay, New Brunswick
Erin Delaney, St. John's, Newfoundland
Catherine Dheere, Victoria, British Columbia
Nicole Duley, St. Albert, Alberta
Jordan Endl, Calgary, Alberta
Julie Guy, Dartmouth, Nova Scotia
Brandie Howey, Edmonton, Alberta
Whitney Hunter, Calgary, Alberta
Catherine Joudrey, Halifax, Nova Scotia
Lindsay Kallio, Edmonton, Alberta
Tamara Kandathil, Edmonton, Alberta
Jeffrey Keene, Victoria, British Columbia
Allison Leonhardt, Edmonton, Alberta
Kimberly McNaught, Sooke, British Columbia
Heather Merry, North Vancouver, British Columbia
Ana Karina Monsalve Samame, Victoria, British Columbia
Kelsey Nicholls, Morris, Manitoba
Dawn Schmidt, Sherwood Park, Alberta
Melissa Shepherd, Moose Jaw, Saskatchewan
Erica Simpson, Vancouver, British Columbia
Laura Simpson, Surrey, British Columbia
Suzanne Stockand, Duncan, British Columbia
Nearing Graduation?
The next convocation ceremony will take place in November 2018. To be eligible to participate, your coursework must be completed by August 31, 2018. Please submit your Application to Graduate by August 15, 2018. More information on convocation is available from the Ceremonies and Events Office.
LinkedIn Page
Check out our program LinkedIn page to stay connected and learn about program updates, registration information and PR news. Click here to join.
---
Awards and Bursaries
Division of Continuing Studies Bursary
Each term the Division of Continuing Studies offers bursaries to assist learners in furthering their education. Bursaries are awarded to learners who can display evidence of a commitment to lifelong learning and who can demonstrate financial need. Application deadlines are January 15 and August 31. Applications are available online on our Info for Students page.
CPRS/CNW Student Award of Excellence
The CPRS and CNW Group offer a Student Award of Excellence. This award recognizes student excellence in the PR field. Eligible students must be currently enrolled in their final year (or equivalent) of a recognized, full-time PR program, instructed in a Canadian post-secondary institute. Students must be studying at an undergraduate, diploma or certificate level. For further information, application forms and deadlines visit the CPRS website.
Torchia Student Scholarship
Torchia Scholarship will be awarded to a student who has chosen to study public relations/communications in one of Canada's two official languages that is not his/her first language or mother tongue. The scholarship is valued at $1,500 and is for one year only. For further information, application forms and deadlines visit the CPRS website.
Denis Racine Student Bursary
This annual $1000 bursary is available to CPRS-VI student members who live on Vancouver Island or the Gulf Islands, are registered in a communications-based post-secondary educational program, and have completed three or more courses. For further information, application forms and deadlines visit the CPRS-VI website.