Our series of "Easy Mini Watercolours" are short workshops designed for the beginner watercolour painter. They aim to crack the myth that watercolour is the most difficult of the painting mediums. In some cases it is the easiest! Each workshop focuses on a different watercolour technique. Sign up for one or many! Please check the individual course pages for details and dates.
Instructor Joanne Thomson is a full-time visual artist specializing in watercolour for illustration and fine art. Her quiet and contemplative approach to art making is evident in her landscapes, illustrations and in her new 'mason jar' series. Joanne holds a masters degree in Adult Education and is active in the community as an artist advocate, mentor and facilitator.
Upcoming watercolour courses: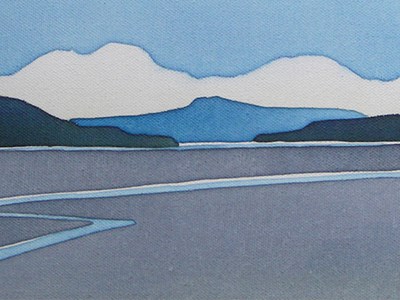 Watercolour for Beginners Workshop
This course introduces novice painters to watercolour painting.