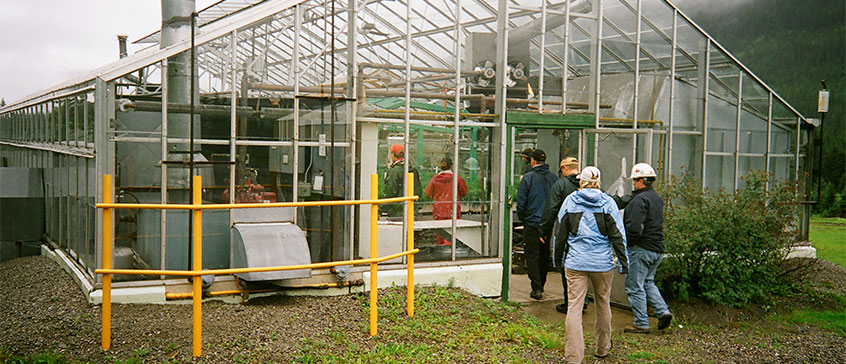 There are lots of new additions to our program – read on for details!
 
Upcoming courses
Spring course registration is now open! January courses opened for registration on Aug. 1, so be sure to register early to get your seat. Please register for your course online if you are a program student or call the Continuing Studies registration desk at 250-472-4747.
Restoration of Natural Systems Program
Ecological Restoration Program
Program news
Honouring Val Schaefer with trees
In honour of his outstanding contribution to the Restoration of Natural Systems and the broader community, a ceremonial tree planting was held on the UVic grounds beside the Elliot lecture theatre on Friday Sept. 27. Four big leaf maple trees were planted!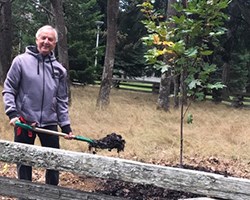 New instructors
We are excited to welcome two new instructors to our programs. Andrew Elves will be teaching ER314 Ethical, Legal, Policy Aspects of Ecological Restoration starting in the spring of 2020. Andrew is currently completing his master's in Environmental Studies and has taught both ER312A as well as ER325.
 
Kristen Miskelly will be teaching ER502 Ecosystem Design through Propagation of Native Plants. She is a biologist and owner of Saanich Native Plants Nursery, specializing in the botany of southeastern Vancouver Island and ecological restoration. Kristen has over ten years' experience teaching plant propagation, botany, conservation and ecological restoration. Welcome, Andrew and Kristen!
New: Student Experience and Learning Resource Manager, Ryan Hilperts
As RNS Student Experience and Learning Resource Manager, Ryan is excited to help support RNS students by connecting them with the larger Environmental Studies community's events and resources. She'll also help RNS students navigate the library, access tools for projects and learning, and be a welcoming face on UVic's campus for any students looking to get involved or inspired by the great community here.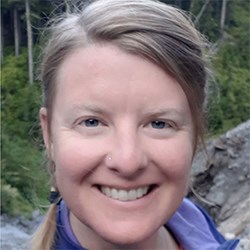 Ryan is the School of Environmental Studies field school coordinator and undergraduate experience director. She's also a limited term assistant teaching professor, teaches courses in leadership skills for change, community engagement and introduction to environmental studies. Her graduate work involved community engagement with the removal of two dams on the Elwha River in Washington State, focusing on the importance of fostering community conversations about ecological change and restoration. Ryan is also the director of the Redfish School of Change, a transboundary field school focused on ecological and social resilience in the Salish Sea.
Contact Ryan at RNSsupport@uvic.ca 
---
Reminders
Thinking about taking ER412 this upcoming summer?
Please note that the application deadline for this course is usually the beginning of February. If you are interested contact the program coordinator at resscipc@uvic.ca. For information see the instructor website.
June 2020 graduation dates
If you think you are nearing completion of your program, or that you will have completed all your courses by April 30, 2020, you may be eligible to apply for a June 2020 graduation. Please get in touch with the program coordinator to ensure your transcript is accurate. The deadline to apply for a June 2019 graduation is Dec. 15. If you are an RNS Diploma student, you'll need to apply here and contact the program coordinator. If you are an RNS Certificate or an ER PSC student, you'll need to contact the program coordinator for instructions on how to proceed.
Post nominal letters
Wondering what to put behind your name once you graduate? Here are the post nominal letters according to program:
Restoration of Natural Systems Diploma: Dip.RNS
Restoration of Natural Systems Certificate: Cert.RNS
Professional Specialization in Ecological Restoration: PSCert.ER
Looking for work experience and considering Co-op?
UVic RNS students have such a range of hands-on learning opportunities available to them. One is co-operative education, where students can compliment coursework with career training and work-integrated learning. Many RNS students have joined Co-op this past fall and will hopefully be learning in a workplace sometime next year!
In previous terms, UVic RNS students have worked on restoration projects with organizations like Parks Canada (across Canada), Garry Oak Ecosystem Recovery Team, and Swan Lake Christmas Hill Nature Sanctuary. But, we know that RNS relates to more than just hands-on restoration, other RNS students have worked in research, community engagement, and environmental education functions with organizations like the BC Ministry of Forests, Lands, and Natural Resources, Habitat Acquisition Trust, and Gorge Waterway Action Society.
If you are interested in learning more about RNS co-op, you can contact Helen Kobrc, Co-op Coordinator at ssco@uvic.ca. You can also drop by the office – DTB A204 or give her a call at 250 721-7358. The next admission period is January 2019.
If you are currently looking for work, here are some employer websites to check out:
Looking to volunteer?
The following groups are recruiting volunteers:
Wild Arc – If you are interested in wildlife rehabilitation, Wild Arc has a practicum program for volunteers that may interest you! 
David Turpin Garden Restoration – Join Fiona Chambers in the DTB courtyard, UVic Campus, every Thursday from 1 to 4 pm (rain or shine!). Equipment provided, everyone welcome.
Want to connect with the larger UVic Environmental Studies community? 
Sign up for the bi-weekly newsletter and find out relevant information on local events, seminars, volunteer opportunities and more.
---
Enjoy your Fall!
For more information:
Tusa Shea, Program Coordinator 250-721-8463 | ecorestoration@uvic.ca 
Program Assistant 250-721-8458 | artssci1@uvic.ca 
Interim Program Director, Dr. Eric Higgs | rns@uvic.ca