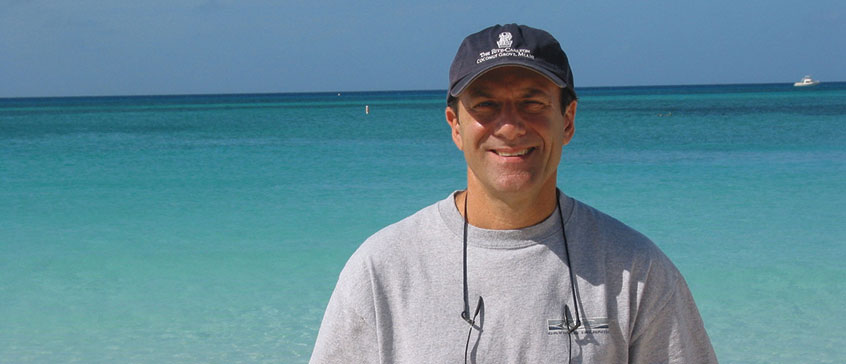 with Administrative Assistant Preston Randall
aged athlete / wannabe writer / bleeding-heart liberal
By Ashley Davis, Marketing Services
After nearly a decade working for Continuing Studies at UVic, it goes without saying that Preston Randall is an integral part of the team. He knows the division's systems, people and workflows like the back of his hand. In his role as an administrative assistant in the Arts and Science unit, he deals first-hand with non-credit course registrants, manages courses in the Student Registration System, and assists program coordinators on a daily basis.
A self-proclaimed early bird, Preston rises every morning at the crack of dawn and starts in on his lengthy bike ride across town. "I'm usually one of the first to arrive at the Continuing Studies Building, and I love to dive into my emails and get caught up before all the usual interruptions start to occur," he says.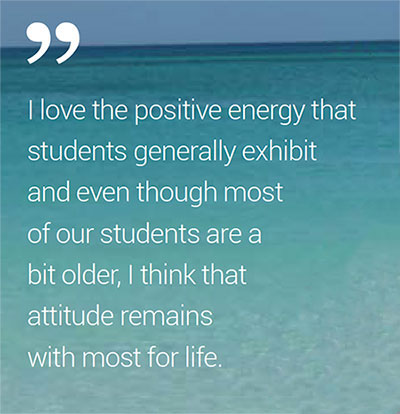 Even after what is usually an hour-long cycling commute, he still manages to get to the campus before a single soul, and all while sporting a friendly grin from ear-to-ear.
Now as a non-morning person, I'm not quite sure how he does it. I can remember one time, I somehow managed to squeak into the office just before Preston. It was still so dark out, not even the birds were awake. I walked into a pitch-black third floor, couldn't find the light switches, and had to make my way to my office by feeling the walls. Needless to say, it's best to leave mornings to someone with a "go-get-em" style work ethic, you know, someone who may have already completed half a day's workload before the birds are even up—someone, well, like Preston. And besides, when you start your work day early, you finish early!
It's not surprising that Preston caught the academic bug, having come from a family where not only both parents held long careers in post-secondary, but his brother, too, has a connection to the university world—Jan Randall is a Continuing Studies music instructor and just so happens to also be featured in this term's calendar. So it appears Preston's passion for the education industry has always been a family affair!
"I obtained a BSc in biology many years ago, which I never really used directly for work. But after working in both private business and government, I always hoped to return some day to an academic setting. I love the positive energy that students generally exhibit and even though most of our [Continuing Studies] students are a bit older, I think that attitude remains with most [people] for life."
The same positive energy that Preston appreciates in his students, he, too, exhibits as he describes the dedication that was required to reach one of his greatest personal goals: running the Boston Marathon.
"I started 'jogging' around 1976, at which time completing a marathon was just a vague dream. So to steadily improve over six years to the point where I could actually contend in local races, and then do 'the big one', was incredibly satisfying. [I ran] the Boston Marathon in 1982—coincidentally, the same year I met my wife, Lynda."
Years later, Preston and Lynda moved to the Cayman Islands, where they lived for roughly seven years on and off, returning to Victoria in 2007. "It was a fantastic experience," he remembers, "and to those who believe we have a multi-million dollar offshore account—rest assured that while we made enough to be comfortable, the only things laundered during our stay were kept in a large plastic basket in our bedroom closet!"
Outside of the office, Preston enjoys writing short stories—even having self-published a few on Amazon—and up until recently, he had continued his distance running. "Certain body parts have decided they will no longer cooperate with that activity. I always thought that I would be one of those 100-year-old marathon guys you read about in some community paper, but sadly, it's not going to happen."
Hmm, I don't know about you, but I beg to differ. Somehow, someway, I wouldn't be surprised if years from now, we were all reading about a 100-year-old Preston in a community paper.