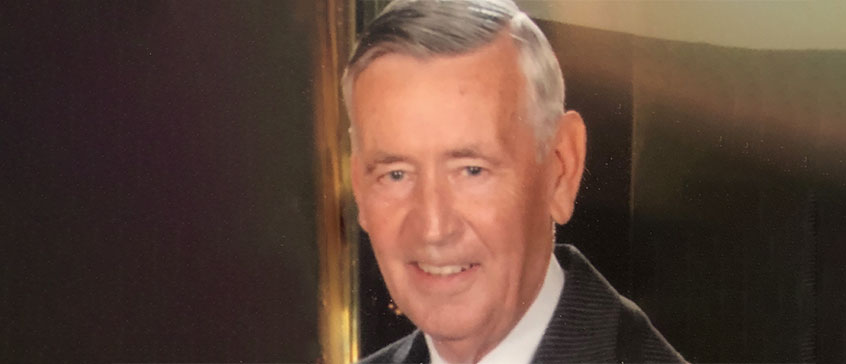 DEVLIN, Laurence E. (Larry)

We are sad to announce the passing of Dr. Larry Devlin on June 3, 2023. He is survived by his wife Penny, son Andrew, daughter Kate and grandchildren Megan and David.
Larry, born April 19, 1941, was raised in Powell River B.C. before attending university in Victoria. Larry commenced his post-secondary education at Camosun College before the establishment of the University of Victoria, where he completed an undergraduate degree in education. While at UVic, Larry was elected the first student council president. He went on to complete his PhD in the field of adult education.
Dr. Devlin was the first director of the Division of Continuing Studies (DCS), starting back in 1969. In addition to his administrative role, Larry taught a number of post-graduate classes and advised several Masters and PhD candidates. Larry was extremely proud of his graduate students and his contributions to life-long learning through the growth and success of DCS. He was known as a kind leader and teacher who had the utmost respect for his colleagues and students.
After retiring from UVic in 1997, Larry revived his passion and love for the piano.
Anyone interested in attending a celebration of life for Larry Devlin is encouraged to reach out to his son, Andrew, at diggerdevlin@icloud.com. Donations in Larry's memory to your favourite charity would be appreciated by the family.