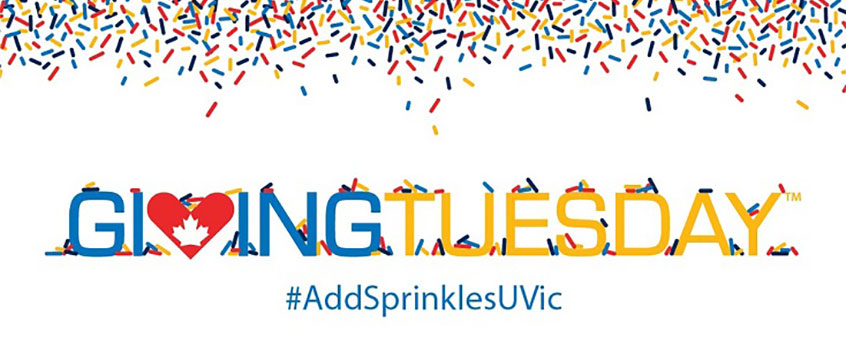 On Dec. 1, the Giving Tuesday sprinkles are coming back to campus as UVic celebrates this global day of philanthropy.
For 24 hours, the worldwide UVic community will be able to demonstrate how much the university means to us by giving back and paying it forward. Every gift, no matter the size, will create memorable learning opportunities for students.
In previous years, our campus and alumni community gave more than $35,000 to help students launch rockets, host conferences, attend competitions and travel overseas to do volunteer work. Together, those experiences are what makes the UVic student experience extraordinary—much like added "sprinkles" are to a cupcake or cookie.
This year, each faculty has selected a student-focused fund to support that will enhance the UVic student experience. On Tuesday, Dec. 1, join us in adding more sprinkles to the UVic student experience.
Continuing Studies fund
University 101 is a donor funded program that provides introductory academic courses to people whose economic and social circumstances normally pose obstacles to university education. The program aims to remove barriers to learning by providing meals and all course supplies, as well as bus tickets and childcare when needed. The program offers FREE, non-credit, academic courses that will introduce students to a wide range of university topics. 

Our online giving page will be open until the end of December.