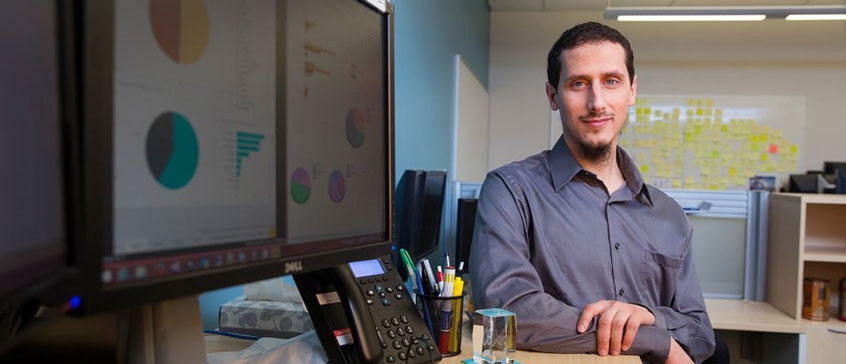 Excerpts and photo from: The Ring
PESA celebrates the contributions of UVic employees
May 5, 2017
The celebration of this year's President's Extraordinary Service Award nominees and recipients, hosted by President Jamie Cassels, took place on May 3 at Cadboro Commons, following the first day of the Connect U conference.
The first year of the President's Extraordinary Service Awards (formerly the President's Distinguished Service Awards) saw an impressive 26 individuals or teams nominated in five new award categories: Cultivator, Collaborator, Connector, Innovator and Navigator. The 19 individual and seven team nominations covered every VP portfolio and all employee groups.
"It's always a great pleasure for me to celebrate our remarkable nominees and recipients for their dedication and service to the university," says President Cassels. "Each of the nominees is deserving of recognition and it was very challenging to select this year's recipients. I congratulate and sincerely thank each of them for their contributions and dedication to UVic."
Innovator Award: Ahmad Hammado
As manager of applications and data in the Division of Continuing Studies, Ahmad Hammado is responsible for delivering new and improved software system functionality with a focus on the Student Records System (SRS). He's provided new IT solutions to many program areas, resulting in improved efficiency and data management while improving the end-user experience.
Paula Leahy, associate director of the English Language Centre, says "We've moved forward exponentially since Ahmad came to work with us. Our processes are immeasurably more efficient, and we're using tools we had no idea existed, making us wonder sometimes if perhaps Ahmad is magic, or at the very least a mind reader."
Hammado is "one of those rare multi-talented people with an amazing personality, seemingly boundless energy, oodles of creativity and a willingness to give anything a try," says Rob Little, director of information technology. We always hear him say, 'If it can't be done in three steps, then we can make it better!'"