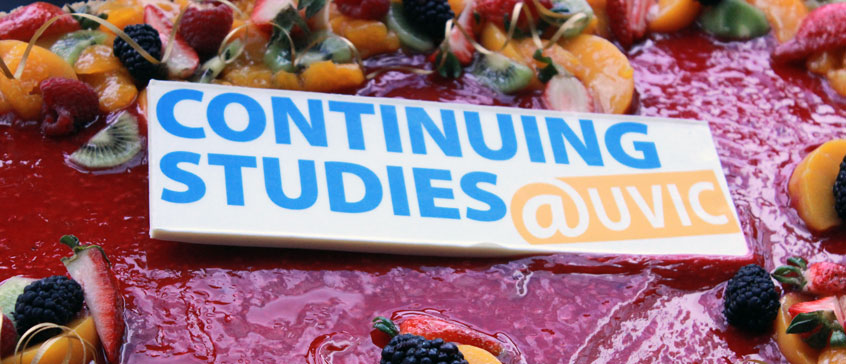 We recently held a special event in recognition of some of our most passionate students and long-time instructors in the Division of Continuing Studies.
Among those celebrated were our long-standing instructors from across the division, several of whom have been teaching with us for over 15 years.
As well, we honoured those truly dedicated lifelong learners who have taken 75 or more courses through Continuing Studies at UVic over the years, 16 of whom have taken over 200 courses with us, and one couple, John Olafson and Linda Beare, who have taken nearly 700 courses with us––each!
We also awarded our 2017 Distinguished Alumni Award to Denise Blackwell, a Certificate in Business Administration graduate (1994), who has enjoyed a successful career in both the provincial and federal governments. In 1992, she was elected to serve on the City of Langford's inaugural council, where she continues to serve to this day, currently as the Chair of Langford's Planning, Zoning and Affordable Housing Committee.
For more information on Denise, and all of those honoured at this event, view our event program.
Click on the images below to see a gallery of photos taken at the event.