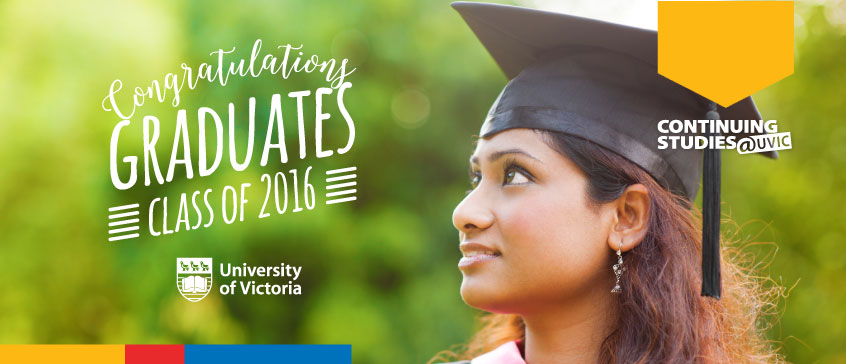 Something big is happening on the UVic campus today…
Today is graduation day! 
Hundreds of students will walk across the stage, in a procession of time-honoured ceremony, to be conferred with a precious piece of paper that symbolizes the culmination of years of their hard work, determination, and perseverance. The acceptance of those degrees might feel like the closing of an epic tome, the end of an era. But for those of us who have walked in their shoes, who had—at one time—viewed graduation as the end (yay, we made it!), we now recognise it as just the beginning. The beginning of lives and careers and adventures that, although we had spent years studying and preparing for, we could not then have imagined!
And to those new graduates who may be standing at this precipice of life, wondering "what's next?" my advice is this: never stop learning.
More than any one course or concept in your university career, one day you will find that the biggest thing you will have taken away from your formal education is the skill and ability to learn. A passion for learning is the spark to light the path to your dreams.
So be curious. Stay focused. Pursue knowledge with passion.
And as you accept your degrees and honours today, I urge you to not see this as the end, rather look forward to the opportunities for learning that lay ahead.
From all of us at Continuing Studies at UVic, congratulations!