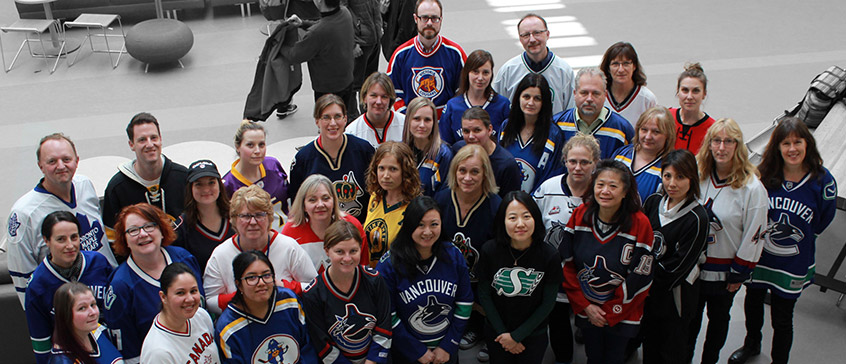 #JerseysForHumboldt  #JerseyDay  #HumboldtStrong
As tributes take place across the country, the staff of Continuing Studies show their support by honouring the victims and their families of the terrible crash that took place Friday night in northeastern Saskatchewan. Canadians across the country showed their support Thursday by wearing sports jerseys as a part of Jersey Day — inspired by a group of British Columbia hockey moms — to show support for the victims of the bus crash that killed 16 and injured many others from the Humboldt Broncos junior hockey team.
GoFundMe
Updated April 19: The GoFundMe campaign closed on Wednesday, April 18 at 11:59 PM MST. The final amount raised was $15,185,300 over a period of 12 days by 142,029 people.
As of Thursday, April 12, a GoFundMe campaign had raised over $10 million for those affected by the crash. The fundraiser was organized by Sylvie Kellington, a Humboldt resident whose son plays for the local bantam-A Broncos—a league reserved for 13 and 14-year-olds. At the time of print, the online account had generated more than 118,000 separate donations, and is now the largest GoFundMe fundraiser ever done in Canada. The original goal was $4 million, but the campaign easily surpassed that within just days.