Congratulations to all our recipients of the Kalman Award for International Heritage Studies, an award for students looking to participate in a heritage studies learning activity abroad.
2021 Recipient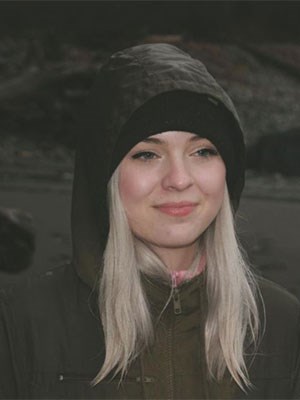 Mira Engelbrecht is a fourth year History Major in the Honours program at the University of Victoria where she is also completing her Minor in Germanic Studies. Mira's primary area of study is European history, with a focus on German history. Mira will be using the Kalman Award for International Heritage Studies to attend a 6-week intensive language and culture immersion school run by Saint Mary's University in Kassel, Germany in the summer of 2022. Through in-class participation, assignments, presentations and immersion in German language and culture, Mira hopes to further develop her intercultural understanding and prepare herself for further studies in the area of Public History.
2019 Recipients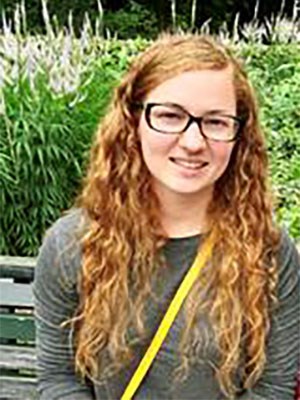 Janice Niemann is a fourth-year PhD candidate in the Department of English. Janice will be using the Kalman Award for International Heritage Studies for a research trip this summer to visit the British library, Cuckfield Park, and the Attingham Summer School, where participants spend two and a half weeks visiting historically significant British country houses, exploring their grounds, and attending lectures on their conservation, archives, grounds, and history. This research trip is invaluable to Janice's doctoral research which focuses on garden spaces as sites of deviance or transgression in nineteenth-century British novels. This opportunity would not be possible without the support of the Kalman Award for International Heritage Studies. She is grateful for the donors' generosity and honoured to be named this year's recipient.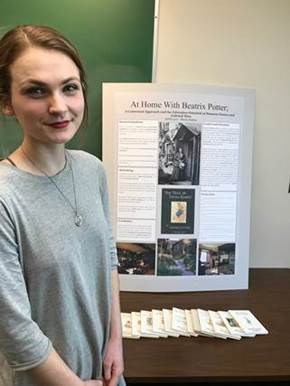 Maria Buhne is a graduate student at the University of Victoria in the Department of Art History and Visual Studies. Funds from the Kalman Award for International Heritage Studies will be used to support her research in the UK at Hilltop Cottage house museum, the Victoria and Albert Museum and the British Museum in 2019. Learning directly from the success of the UK National Trust in preserving national historical and heritage sites, Maria hopes to make a positive impact on the safeguarding of Canadian cultural heritage as critical sites of education and cultural understanding.
Award information
For information about awards available to Cultural Resource Management participants please see the Awards, scholarships, and bursaries page.
Upcoming submission deadlines:
| | |
| --- | --- |
| Yosef Wosk Travel Award | Aug. 1 |
| Kalman Award for International Heritage Studies | Nov. 15 |