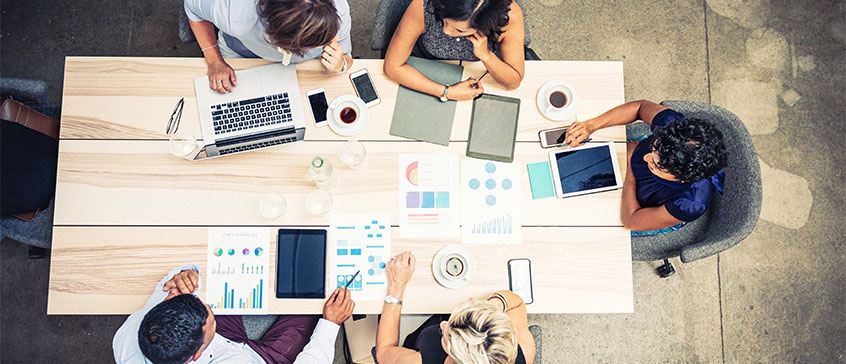 Course description
This course provides participants with an opportunity for intensive study of the application of management theory and practice in cultural organizations, with particular emphasis on: characteristics of non-profit cultural organizations; governance and leadership; establishing mission goals and objectives; roles of executive and artistic directors; policy development and implementation; personnel management and team building; financial management; strategic and operational planning; information management; public relations; marketing; volunteer development; and ethical and legal issues.
The course will explore of the role of cultural organizations in society and the complex legal, ethical, and social values that shape our organizations and the people that lead them. Various issues, including leaders and leadership, social relevance and impact, and management systems and tools will also be examined. You will be challenged to critically analyze the trends and tools at your disposal and the role of your management style and values in guiding planning, goal setting, decision-making and evaluation.
Learning objectives
Through this course, you will:
Recognize cultural organizations as part of the larger not-for-profit sector
Discuss the role and nature of cultural organizations and how they define their purpose and mission relative to the communities they serve
Understand traditional management functions of governance/accountability, strategic and operational planning, marketing and advocacy, resource management and performance measurement and how these relate in practice to the running of cultural organizations
Understand the difference between leadership and management and the roles of a leader and a manager. Identify personal leadership style and values and relate them to decision making and action
Identify and consider the application of various organizational structures, governance models, and management tools. Manage human, financial, and institutional resources from an asset-based perspective
Appreciate the range of resources within a community and the role
Prerequisites
Though not required, prior experience in a cultural organization would be an asset for success in this course. Please contact the Program Office if you have any questions or concerns.
Instructor
Darrin J. Martens is the Gail and Stephen A. Jarislowsky Chief Curator at the Audain Art Museum in Whistler, British Columbia. He previously served as the director of the Nisga'a Museum (2013–2015) and as director/curator of the Burnaby Art Gallery (2004–2013). Martens holds a master's degree in art history from the University of British Columbia (UBC), with a focus on critical and curatorial studies. He is also a fellow of Claremont Graduate University's J. Paul Getty Foundation's Museum Leadership Institute. Prior to his studies at UBC, he received a bachelor of fine arts and bachelor of arts degree from the University of Regina. Martens's passion lies in exploring Canadian art history and, in particular, artists of First Nations heritage. He has curated more than fifty exhibitions, contributed to more than thirty publications, and served on several peer adjudication juries
What participants are saying
"Excellent course! Really enjoyed the content. I will be able to apply these teachings to my daily work plans!"
"The instructor's professional experience was transferable to practical tools in community."
"Material is bang on; learned a lot- touched on issues I never thought of."
"I am incredibly happy to have had this opportunity to connect with these wonderful and wise colleagues."
"I really appreciated learning from the other participants and networking with them."
"I will be able to use the tools both as management tools, monitoring systems, effective governance systems to reduce risk, improve communications and responsiveness and enhance efficiency, effectiveness, innovation and sustainability."
Meal Package
An optional, seperate meal package for the entire course is available for purchase through our partner the Alberta Museums Association here.
Course Credit
1.5 units at UVic or may be taken on a non-credit basis.
Registration details
Select your offering:
Loading section fee(s)...
You're already on the waiting list for this item.
Sorry, this section is full.
Online registration temporarily unavailable
Sorry, this course is not available for registration at this time.
This course is in progress. Please contact us for more details.
Online registration is closed for this course. You may still be able to register by phone. Call 250-472-4747 to find out.
This course is on your wish list. You will be notified when this course becomes available.