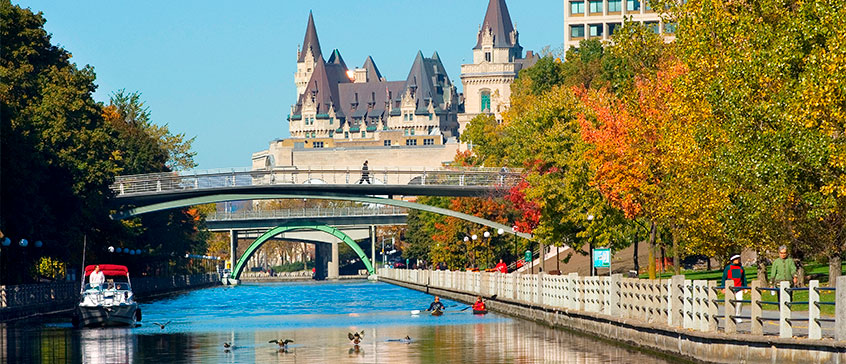 Course description
Topics in the conservation and rehabilitation of historic urban and rural areas. The historical, aesthetic, economic, social and legal aspects of heritage area planning are considered. Case histories and planning models are discussed. An applied studies project is normally assigned.
Prerequisites
Note: though not required, prior experience in a cultural organization would be an asset for success in this course. Please contact the Program Office if you have any questions or concerns.
Instructor
Katie Cummer, PhD.
With extensive academic training and experience, Katie has a wide range of knowledge and expertise in heritage conservation. Her expertise includes conservation education, heritage-focused research, and administrative planning. As an educator, she has substantial experience designing and running conservation-related courses (including developing an entire undergraduate conservation curriculum), and workshops for a range of audiences, including secondary school students, undergraduate and graduate students, as well as practicing professionals. She is also an active researcher and writer, conducting assessments of sites to facilitate informed decision-making and planning. She has authored and co-authored a number of academic papers, books, book chapters and consultancy studies on topics related to heritage conservation, including site analysis, area conservation planning, interpretation, policy studies and recommendations on best practice for official Government use.
Format
This course is a 6-day intensive face-to-face format at the UVic Campus.
Course Credit
1.5 units at UVic or may be taken on a non-credit basis.
Registration details
Select your offering:
Loading section fee(s)...
You're already on the waiting list for this item.
Sorry, this section is full.
Online registration temporarily unavailable
Sorry, this course is not available for registration at this time.
This course is in progress. Please contact us for more details.
Online registration is closed for this course. You may still be able to register by phone. Call 250-472-4747 to find out.
This course is on your wish list. You will be notified when this course becomes available.