Did you know that Italian is often called the language of music? In fact, some musical terms that you might already know come from Italian, like "solo", "finale" and "a cappella". Continue to develop your knowledge of Italian in one of our four levels!
Which Italian level should I take? 
These questions will guide you through the prerequisites to help you determine the level that best suits you.
Take Quiz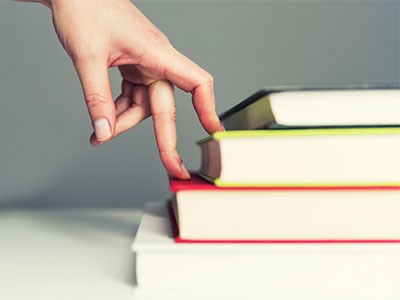 Italian level: 
 
Level 1
If you have no previous knowledge of Italian and want to learn basic conversation, reading and writing skills, this course is for you. Here, you'll learn about Italy and Italian culture through short lectures and videos, and there will be plenty of opportunities to speak in Italian. Oral participation is encouraged.
View course
 
Level 2
This beginner course is intended for those who have completed Italian - Level 1 (formerly Introductory) or who already have some basic skills. Videos and cultural discussions will enhance your learning and strengthen your basic knowledge in a fun and interactive atmosphere.
View course
 
Level 3
This intermediate course is intended for those who have completed Italian - Level 2 (formerly Beginner) or who feel confident with the basics and wish to explore the language further. You will advance your conversation skills and further develop your listening and reading comprehension skills while continuing to learn about various cultural topics. 
View course
 
Level 4
This course is for students who have completed the Italian - Level 3 (formerly Intermediate) course or for those who have high intermediate experience with the Italian language and are comfortable having conversations in different verb tenses. Classes will focus on further developing speaking, listening, and reading skills, and optional assignments will encourage building written skills.
View course
We encourage students to participate in our language courses more than one time in order to truly learn the material taught over 10 lessons. It also gives you additional exposure to varying activities within each topic.
Not seeing what you're looking for? Contact us!