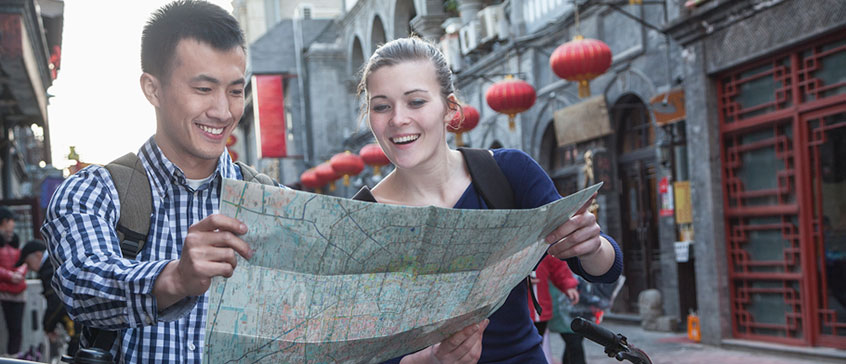 Mandarin: Introductory
COURSE
Course description
This fun, interactive course is designed ideally for you if you are brand new to the study of Mandarin Chinese. In this basic introduction to the language, you will learn "survival" words and phrases by means of "Pinyin," which will, in turn, enable you to reproduce the Chinese you find in travel guides such as "Lonely Planet."
Please consider that:
Given that Mandarin Chinese is a tonal language, ear training is critical;
Since language reflects culture, this course will be offering you greater opportunity to experience the culture of China.
Learning objectives
By the end of this course, you will be able to:
Distinguish and reproduce the four tones of the language;
Understand Pinyin, an invaluable Mandarin pronunciation guide, which uses the English alphabet. (You will not be expected to learn any Chinese characters at this level, so you can breathe easily.)
Use personal pronouns, self-introduction, greetings, common expressions like "Sorry," "Thank you," etc.
Form basic sentences.
Textbook:
Practice Makes Perfect: Basic Chinese Premium Second Edition, from McGraw-Hill (mandatory)
Dates
World Language courses are offered three times per year:
September (registration opens in June)
January (registration opens in November)
April (registration opens in November)
Registration details
Online registration temporarily unavailable
Sorry, this course is not available for registration at this time.
This course is in progress. Please contact us for more details.
Online registration is closed for this course. You may still be able to register by phone. Call 250-472-4747 to find out.
This course is on your wish list. You will be notified when this course becomes available.
Continuing Studies statement on use of educational technology
This course will require the use of Zoom and may use other education technology such as internet-based applications, cloud services, or social media. In order to complete this course you will be required to either consent to the disclosure of your personal information outside of Canada to enable use of these technologies, or work with the Division of Continuing Studies to explore other privacy protective options (such as using an alias or nickname).