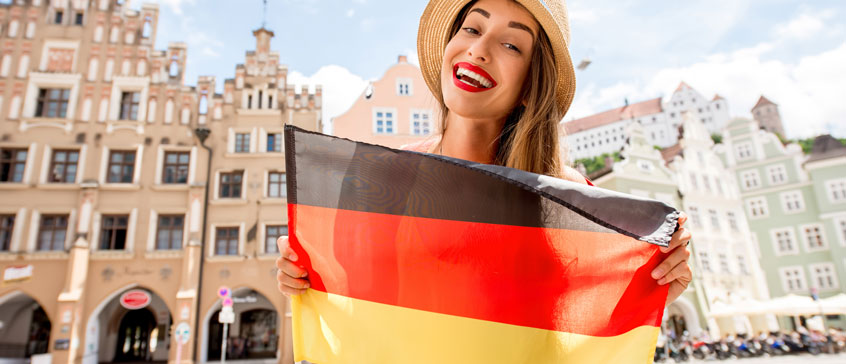 German: Intermediate
COURSE
Course description
If you have previously studied German or have completed German: Beginner and would like to refresh your knowledge at an intermediate level, this course is ideal for you. This course will strengthen your foundation in grammar, enrich your vocabulary, and improve your conversational skills and listening comprehension. Lessons are enhanced by fun videos and fascinating cultural facts.
We encourage students to participate in our language courses more than one time in order to truly learn the material taught over 10 lessons. It also gives you additional exposure to varying activities within each topic.
Learning objectives
By the end of this course, students who work diligently will be able to:
Use Present, Present Perfect and Future Tense,
Build more complex sentences using conjunction as well coordinating as subordinating,
Use properly both forms of "to know" wissen and kennen,
Use accusative as well as dative case; proper articles, prepositions and personal pronouns,
Build and use article and prepositions contractions,
Recognize and use dative verbs, and
Hold a more elaborate conversation having now quite a large vocabulary.
Dates
World Language courses are offered three times per year:
September (registration opens in June)
January (registration opens in November)
April (registration opens in November)
Registration details
Online registration temporarily unavailable
Sorry, this course is not available for registration at this time.
This course is in progress. Please contact us for more details.
Online registration is closed for this course. You may still be able to register by phone. Call 250-472-4747 to find out.
This course is on your wish list. You will be notified when this course becomes available.