Through evolving contexts of reconciliation and social justice movements, universities have become increasingly interested in developing Indigenous presence within their institutions. This moment has presented opportunities for Indigenous peoples and knowledge to assert belonging within academic spaces including offering new (and old) perspectives on teaching and learning. As online learning has become more common–particularly through the COVID-19 pandemic–new possibilities and challenges have emerged. This lecture will explore some of the tensions related to making space for Indigenous knowledge and the need for more deliberate protocols surrounding teaching and engaging with Indigenous Knowledge in online learning.
---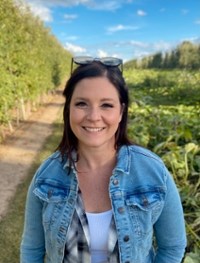 Professor Lindsay DuPré is a Métis scholar, community organizer, mom and auntie. She was born and raised in Ontario on Anishinaabe, Haudenosaunee and Wendat territory with Red River Métis roots in Manitoba. Lindsay is an Assistant Teaching Professor at the University of Victoria in the School of Public Health and Social Policy where she teaches online. She is a co-founder of The Mamawi Project and co-edited the text Research and Reconciliation: Unsettling ways of knowing through Indigenous relationships (2019).
Deans' Lecture Series
Research is continually reshaping the way we live and think. In these online talks you'll hear from distinguished members of the faculties at the University of Victoria and learn about their research interests.