Making Autonomous Surface Vehicle Platoons Safe and fuel-efficient
Autonomous surface vehicles are essential for understanding and exploring the most mysterious region of our planet, the ocean. Recently, they have been widely used for various marine tasks such as environment monitoring, hydrology survey, search and rescue, coast defense, and scientific studies. The platooning control of autonomous vehicles has also started to attract increasing attention in the intelligent transportation area, due to its potential to improve road capacity and efficiency. The autonomous surface vehicle platoon that improves waterborne transport efficiency and reduces labor costs will play a critical role in future urban waterways and ocean transportation. In practice, however, these systems are subject to various physical constraints. In this presentation, I will discuss two safe and fuel-efficient distributed model predictive platooning control strategies that we have developed for a group of autonomous surface vehicles.
---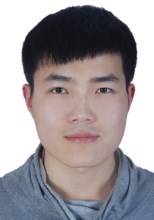 Henglai Wei is a PhD student under the supervision of Prof. Yang Shi. Prior to joining UVic, Henglai received a BSE and MSE from Northwestern Ploytechnical University, China. His research interest is Model Predictive Control(MPC), Machine Learning and Underwater Robot.
Deans' Lecture Series
Research is continually reshaping the way we live and think. In these online talks you'll hear from distinguished members of the faculties at the University of Victoria and learn about their research interests.