Intergenerational trauma (IGT) is a distal determinant of mental health and a framework for understanding the transgenerational effects of collective and mass trauma. However, despite the significant historical traumas experienced by Chinese people in the 20th century (e.g., the Great Famine and Cultural Revolution), there has only been one other published study on the topic of IGT and the Chinese diaspora.
In this talk, Fred Chou will discuss a research project that examined parent and offspring narratives of intergenerational trauma in Chinese Canadian families. The presentation will include an overview of the literature and relevant historical events and findings from the study. A narrative model of Chinese Canadian intergenerational trauma will be provided to illustrate how IGT narratives are constructed in this study. Future directions, including counselling interventions that were developed in relation to this study, will be highlighted towards the end of the talk.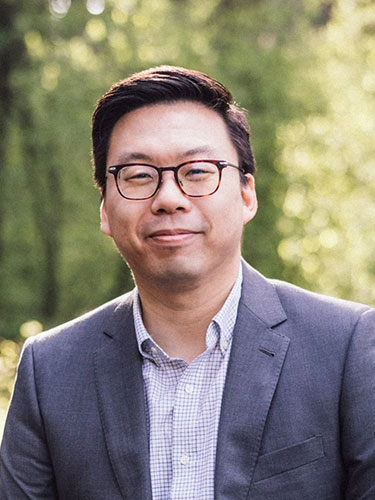 Fred Chou (周敏浩)is an Assistant Professor in Counselling Psychology in the Educational Psychology and Leadership Studies Department at the University of Victoria and a Registered Psychologist. His areas of focus include intergenerational trauma and resilience, Asian mental health, participatory action research, narrative research, developmental trauma, community and cultural psychology, and youth mental health literacy.
Deans' Lecture Series
Research is continually reshaping the way we live and think. In these online talks you'll hear from distinguished members of the faculties at the University of Victoria and learn about their research interests.