Program description
The Transformative Climate Action Certificate is a flexible, interdisciplinary credit program that allows you to tailor your electives to your specific climate action goals. You will learn to engage with the social and political challenges of mitigating and adapting to the disrupting effects of climate change. Develop new ways to build collaborative solutions that support decolonization, integrate diverse communities, enhance social resilience and overcome polarization.
The TCA Certificate is jointly offered by the School of Environmental Studies and the Division of Continuing Studies, resulting in expertly designed courses taught by leaders in their fields. Courses are current, comprehensive and designed for the needs of both online and on campus learners. You can take the program full or part-time. If you are looking for a shorter credential, we also offer the Climate Action Planning micro-certificate.
Program features
---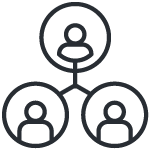 Interdisciplinary
Designed with an interdisciplinary approach to climate action, you will discover connections and strategies in creative and innovative ways.
---

Online Flexibility
Offered fully online, this program gives you flexibility to access your course at any time of the day.
---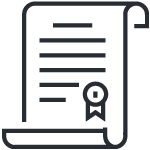 Credibility
This program is a recognized university credential from the University of Victoria.
---
Program information session
Are you wondering if this program is a good fit for you? Join us for a free 30-minute Zoom information session where we will introduce you to the Transformative Climate program.
View information session details
Program partners

Faculty of Social Sciences, School of Environmental Studies