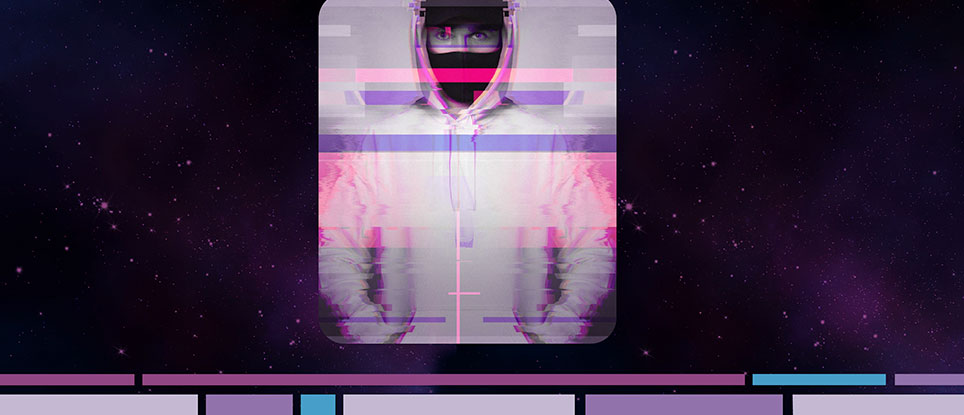 with instructor Edwin Hodge
By Sarah Androsoff, Marketing Services
Edwin Hodge is best known as a continuing sessional instructor in the Department of Sociology with the University of Victoria (UVic), but he also likes to call himself a massive nerd. Indeed, Edwin is an encyclopedia for all things sociology, Star Wars and Star Trek. When he isn't teaching students about various ideologies and social movements, you can find him playing video games on his Twitch stream. "I like laser swords and dragons. I like knowing there are worlds where I don't have to deal with the challenges we face today," Edwin laughs.

Edwin's interests in political sociology started to crystallize when he entered university as a student himself. He wanted to dig deeper into the extremes of human behaviour and gender, particularly the study of men and masculinities. Edwin went to the University of British Columbia, Okanagan (UBCO) to complete a bachelor's and master's degree in political science and philosophy where he focused on religious-based white supremacist organizations.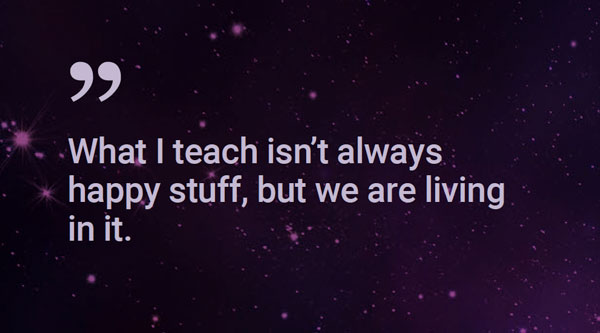 His research interests in right-wing and traditionalist social movement and extremism continued at UVic where he obtained his PhD, focusing on red pill ideologies, incel groups and men's rights.
After doing a guest lecture with Continuing Studies at UVic about cultural borders in online spaces, Edwin started teaching sociology with Continuing Studies in 2019. Since then, he has taught courses on conspiracy theories, right wing extremism, radicalization and even the sociology of video games. Edwin will be offering two courses this fall: one in-person course titled, Being Religious in the 21st Century: An Introduction to the Sociology of Religion and an online course called, Conspiracies, Extremism and Radicalization in the 21st Century. "What I teach isn't always happy stuff, but we are living in it," Edwin adds. It's in our social media feeds. It's everywhere."
No matter someone's age or life path, people need to be taken seriously as citizens and lifelong learners. In Edwin's eyes, continuing education is the perfect place to create new doors of opportunity for people to develop their critical thinking skills. "Our society tends to devalue people based on age." Edwin continues "Just because you're not in formal education anymore, doesn't mean that you shouldn't have access to education."
Seeing the light bulb go off for learners is what makes Edwin tick. "If I can provide a perspective that someone hasn't thought of before, I think of that as a service," he says. Edwin encourages learners in his class to be open to new ideas that may challenge their existing views. He finds ways to link research to what's happening today in his students' lives because he believes that learning is more effective when it's relatable. "If no one has a direct connection to a topic I am talking about, they're not going to realize it's real," he explains. "It's important to have people with different experiences so we can learn from each other."
Reality can be pretty harsh these days but if we want to step up and make effective change, we cannot give into despair. Edwin often tells his students, "I teach and research this nightmare and I am still optimistic. What is your excuse?" Even though the world goes through dark patches of political, economic and social instability, he likes to remind his students that positive moments of activism are happening too. "There will come a time where there is calm again. Nothing worthwhile is ever easy," Edwin says. "We will get there. We can reach Star Trek."