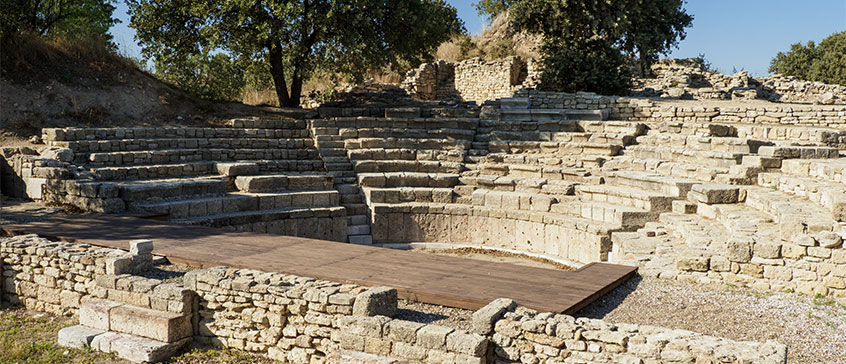 Course description
Troy is a well-known legendary city and an archeological site in the northwest corner of Turkey. Homer's Iliad defines a walled-city in front of which the Acheans and the Trojans launched a fierce battle for Helene's sake. This story has been told by artists, musicians, dancers, filmmakers and even politicians. This session, however, looks at the story of the excavations in the last 150 years, which is no less exciting than the legend itself and will give you new insight on Troy. This is for you if you are a lover of classical history, mythology and archeology.
Registration details
Select your offering:
Loading section fee(s)...
You're already on the waiting list for this item.
Sorry, this section is full.
Online registration temporarily unavailable
Sorry, this course is not available for registration at this time.
This course is in progress. Please contact us for more details.
Online registration is closed for this course. You may still be able to register by phone. Call 250-472-4747 to find out.
This course is on your wish list. You will be notified when this course becomes available.
Continuing Studies statement on use of educational technology
The online section of this course will require the use of Zoom and may use other education technology such as internet-based applications, cloud services, or social media. In order to complete this course you will be required to either consent to the disclosure of your personal information outside of Canada to enable use of these technologies, or work with the Division of Continuing Studies to explore other privacy protective options (such as using an alias or nickname).