Mild climate, beautiful surroundings... what more could you ask for?
Victoria, located at the southern tip of Vancouver Island, is surrounded by spectacular west coast scenery, from the beautiful downtown harbour to magnificent views of mountains and ocean. Small yet cosmopolitan, the city features world-class dining, a thriving arts community and many unique heritage sites, all within a few minutes of downtown. Victoria enjoys the mildest climate in Canada, with flowers in bloom year-round.
#1 Top Island in Continental U.S. and Canada (Travel + Leisure World's Best Awards, 2014)
There's something for arts enthusiasts to outdoor enthusiasts, and everyone in between
Year-round golfing at some of the finest courses on Canada's West Coast
Linked with major airlines, Victoria is 25 minutes by air or 90 minutes by ferry from Vancouver
---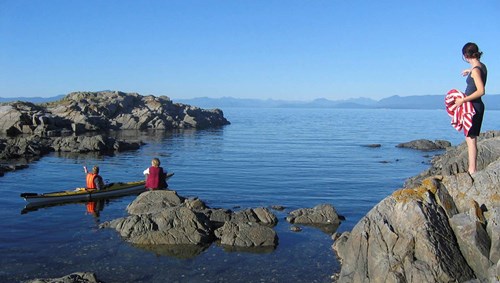 Outdoor adventures
Victoria is a great place to explore nature: go hiking, whale watching, stroll around downtown, visit a museum or take a sunset cruise! 
---
A golfer's paradise
Victoria and Vancouver Island draw golfers from around the world to experience their beautiful and challenging courses. Victoria is also the gateway to the Vancouver Island Golf Trail—a 250-kilometre-long network of 14 scenic courses. For both beginners and experts, Victoria offers golf experiences with some of the best vistas on earth.
---
Shopping
Since Current Concepts in Dentistry takes place in November, it's a great opportunity to get an early start to your Christmas shopping. Victoria has an eclectic mix of small boutiques and large shops: you're sure to find the perfect gift for everyone on your list! 
---
Accommodation
For accommodation options, please visit the Tourism Victoria website.
---
For more information on what to do in Victoria visit the Tourism Victoria website and download the Official Vacation Guide.
---