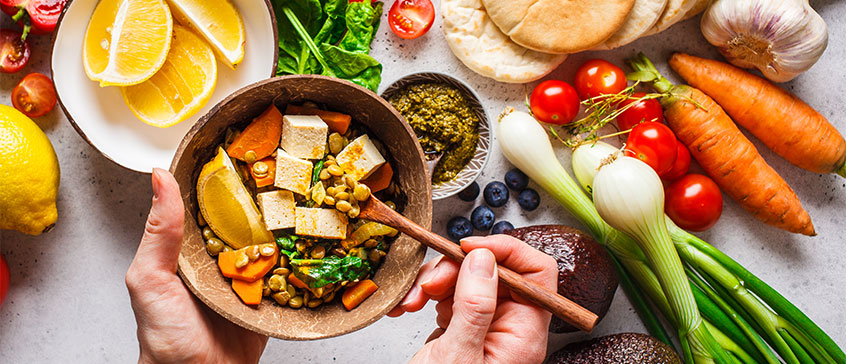 Plant-Based Nutrition
COURSE
Course description
Vegan, vegetarian, flexitarian, and plant-based diets are popular, but are they healthy, and are they healthier than eating animal products? In this session, we will review the current scientific literature regarding the health impacts of eating plant-based diets. If you eat plant-based, or are considering eating plant-based diets, we will also discuss important nutrients, such as protein and iron, and what you need to consider within your own nutrition plan. Participants will leave the session feeling confident in their food choices. Note: this session will cover adults' nutritional needs.
Registration details
Select your offering:
Loading section fee(s)...
You're already on the waiting list for this item.
Sorry, this section is full.
Online registration temporarily unavailable
Sorry, this course is not available for registration at this time.
This course is in progress. Please contact us for more details.
Online registration is closed for this course. You may still be able to register by phone. Call 250-472-4747 to find out.
This course is on your wish list. You will be notified when this course becomes available.