Program description
This series of elective classes will add something "extra" to your summer: business English training that you will be proud to bring back to university or work after your program is complete.
You will study general English each morning as part of the Summer Language and Culture program, and attend a series of afternoon Business workshops to develop your writing, presentation and discussion skills.  From writing effective emails to communicating in cross-cultural business situations, this program will prepare you to approach the business world with confidence, in English!
Participants receive a 16-hour "Professional Development Certificate" in addition to a "Certificate of Completion" for their general English classes.
QUICK FACTS
July and August start dates
20 general English class hours per week
16 additional hours of Business English classes to improve:
accuracy and fluency in business discussions
communication for debates and negotiations
formal writing for email and letter composition
FAVOURITE FEATURES
Participants receive a "Professional Development Certificate" in addition to a Certificate of Completion for their general English classes
Guided tour of a local business
UVic dormitory accommodation and meals
Accreditation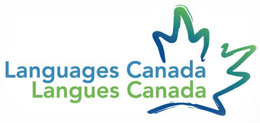 The English Language Centre is accredited by Languages Canada.