Are you confused about what to bring to Canada? Here is some information to help you through the process. Contact us if you have specific questions.
We've also created this Pre-Arrival Handbook (PDF) to help you prepare to live and study in Victoria.
---
What to bring to Canada
Clothing
Victoria has the mildest climate in Canada, but we do have four seasons.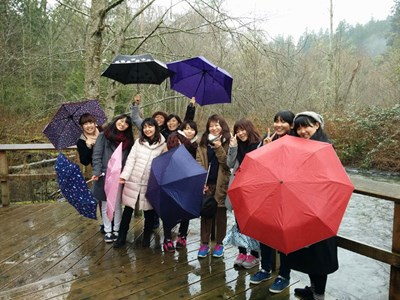 The West Coast of Canada is famous for its rain between September and May, so if you're coming to Canada in those months, be sure to bring:
a raincoat
waterproof shoes or boots
an umbrella
For winter, you will also need:
a warm jacket
gloves
a scarf
a hat
In the summer, Victoria is usually dry with an average temperature between 20 and 25 degrees Celsius.
Money
Exchange enough money to cover your immediate expenses in Canada, such as airport taxes, food and transportation. Ask for Canadian dollars in bills less than $50. Major credit cards are also accepted at most restaurants, taxis and cafes.
Your tuition includes a many free activities, but if you're interested in doing some extra activities such as whale-watching, skiing or visiting Butchart Gardens, you'll want some extra money. Optional activities can cost $10 for the opera or $150 for a day trip to Vancouver, so it's a good idea to set aside $200 - $300 for extra activities.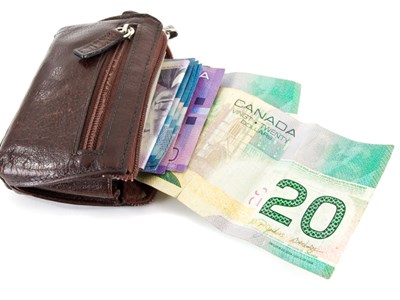 Examples of other common costs:
taxi (from downtown to UVic): $20 – $25
bus pass (1 month): $80
fast food meal: $5 – $7
coffee (one cup): $1 – $4
bread (one loaf): $2 – $5
movie: $6 – $12
More suggestions of what to bring
Things that will remind you of home and help you to feel comfortable in your new surroundings, such as photographs of friends and family, books and music.
A dictionary or electronic translator.
A voltage converter and plug adapter if your electronic equipment is not compatible with Canadian electricity (110 volts, 60 Hz).
A four-month supply of any medications you require (all medications must be in the original packaging and you should bring a prescription from your doctor).
---
What to expect at the airport in Canada
When you arrive at an airport in Canada, you will have to go through customs (Canada Border Services Agency or CBSA). A CBSA officer will ask to see the documents listed below, so be sure to carry them with you:
a valid passport
a valid study permit or letter of introduction from a Canadian visa office
your admission letter from UVic
a copy of all documents in your study permit application
a typed list of items you are bringing into Canada, including all items sent separately