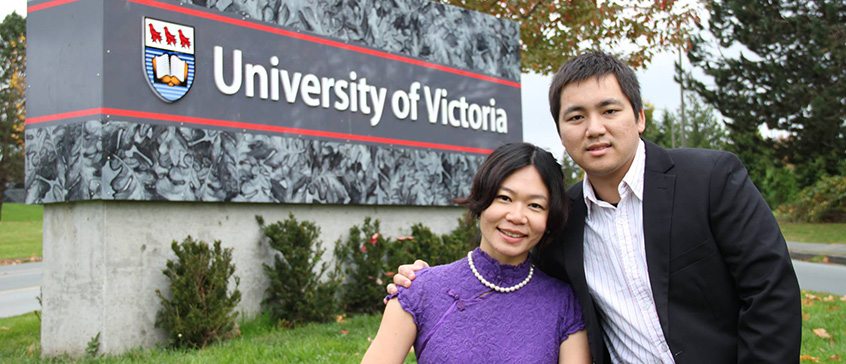 You'll be studying at one of Canada's BEST universities! The University of Victoria is an innovative academic leader among Canadian universities – see complete ranking information!

You'll graduate faster! Completing English and 1st year credit courses at the same time is more efficient than studying English first, then doing your degree. The average Pathways student completes their UVic degree in 4.5 - 5 years.

You'll be part of an amazing international community! Last year, 3775 students from 118 countries chose to study at UVic. Our campus offers a wide variety of specialized resources to make sure that international students find the support they need to be successful at UVic!

Scholarships! Each year the UVic English Language Centre awards a $1000 scholarship to the top student in each of the Engineering and Social Sciences streams of the Pathways program. Meet this year's winners.

You'll be studying in one of Canada's most amazing cities! Last year, Victoria was voted the #7 "Best City in the World" for its warm climate, beautiful scenery and rich history.

---