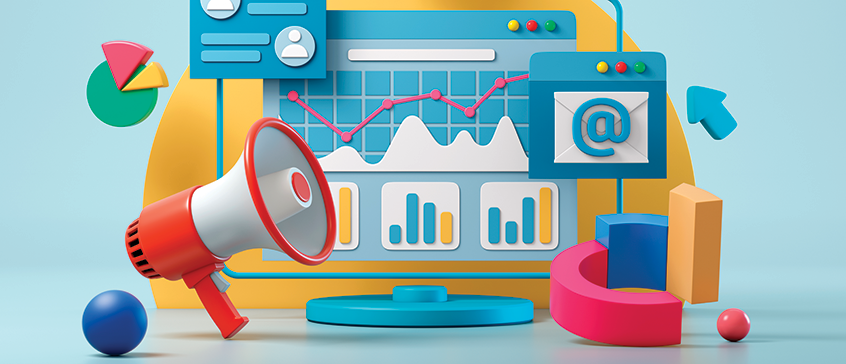 Featured articles
Q&A with Public Relations student Kate McKenna
Kate McKenna is a recent graduate of the Public Relations diploma program and winner of the CPRS/CISION 2020 Student Excellence Award. We asked her a few questions about her experience in the PR program here at Continuing Studies at UVic and what she was hoping to get from it.
"My children are all at a stage where they don't need me 24/7 anymore, which allowed me to think about my second career. I left my first in investment banking to focus on my family. With a vocational rehabilitation specialist's help, I chose the UVic PR Diploma to give me the skills I needed to enter the communications field"...
---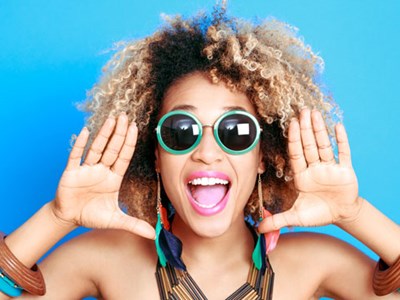 Starting your new PR career with "style"
By Hillary MacEachern, PR instructor
As a new public relations (PR) graduate, your first position with an organization may include the responsibility of reviewer and editor. In this role, you'll be responsible to provide editorial support for all corporate material before it is published, including reports, presentations, letters, etc. Organizations often delegate this responsibility to new graduates who have had several years of intensive writing training and are able to share their knowledge with others in the organization...
Get involved
If writing is your passion, the PR Diploma program will gladly publish your work!
What? Write about any PR topic that general public might be interested in. Word count - 300 to 500 words. Tone – easy to read, conversational.
Who? Your audience is general public interested in public relations, marketing and communications management.
When? Anytime!
How? Submit your work via email to hspradmin@uvic.ca. Your work will be reviewed by our content specialist (graduate of the program!) to ensure it's consistent with the UVic Editorial Style Guide.
Where? Once approved, your work will be published on our website, social media and newsletters like this one.
Why? This is a great opportunity to improve your writing skills, build your writing portfolio and simply share your writing passion with others!
Program News
Course schedule
The 2022-23 Public Relations course schedule has just been released and is now available online. Use the schedule to help with your planning needs. Class sizes are limited, so early registration is advised.
Convocation news
Congratulations to the 38 graduates who celebrated completion of the PR Diploma program in November 2019 and June 2020:
Erica Yolande Arteaga Pacheco, BC
Jaye Lisson, NB
Aoife Staines, SK
Chloe Marie Westlake, NS
Lindsay Brett Benoit, NS
Allison Boyd, BC
Kyle Campbell, AB
Rebecca Margaret Elsie Chaytor, NS
Shannon Marie Cubbon, BC
Donald Thomas John Den, BC
Kristi Lee-Anne Deneiko, AB
Barbara Dixon, AB
Paula Lynn Duncan, BC
Angello Jonathan Floresco, BC
David James Green, MB
Shannon Griffin, ON
Kirsten Erika Hathaway, BC
Lisa Ann Hickman, Denmark
Jean Jessye Hoffman, AB
Tannaz Hosseini, BC
Rebecca Kate Howland, NB
Therese Margaret Kehler, AB
RaeAnne Michelle Kvigstad, AB
Molly Letkeman, AB
John Daniel MacKenzie, ON
Stacy Marks, AB
Suzan Masoud, AB
Lesley Anne Matheson, BC
Courtney McCallum, BC
Kate McKenna, BC
Kathleen R. Merry, BC
Keith Arnold Mitchell, ON
Taylor MacKenzie Palmer, BC
Robert Andrew Range, ON
Meghan Charlotte Somerville, ON
Ashlea Grace Stone, BC
Douglas Robert Thomson, AB
Jamie Diana VanVliet, ON
Julia Anna Williams, AB
Gregory A. Wing, ON
Shannon Kathleen Wise, ON
Karen Louise Yake, AB
Clint van Blanken, BC
Katherine Elizabeth Dalgleish, ON
Vanessa Michelle Foreman Page, ON
Holly Lillie, AB
Rebecca Macklon, AB
Sher S. Rodrigo, ON
Angela Joy Sears, AB
Lynnora A. Stewart, BC
Vilius Uloza, BC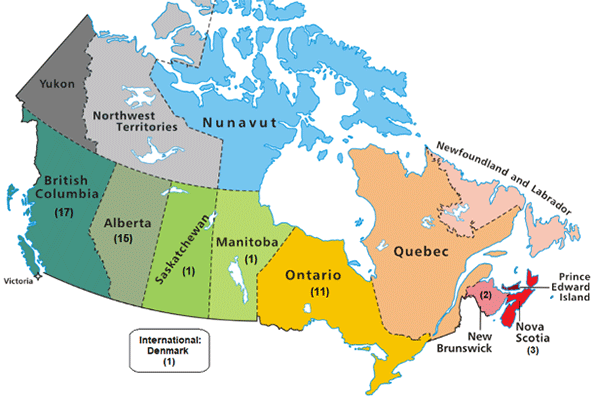 Student resources: awards and bursaries
Continuing Studies Bursary
Each term the Division of Continuing Studies offers bursaries to assist learners in furthering their education. Bursaries are awarded to learners who can display evidence of a commitment to lifelong learning and who can demonstrate financial need. Application deadlines are Jan. 15 and Aug. 31. Applications are available online on the Continuing Studies financial support page.
---
CPRS/CISION Student Award of Excellence
The CPRS and CISION offer a Student Award of Excellence each year. This award recognizes student excellence in the public relations field. Eligible students must be enrolled in their final year (or equivalent) of a recognized, full-time PR program, instructed in a Canadian post-secondary institute. Students must be studying at an undergraduate, diploma or certificate level and have a CPRS student membership. Application due date is typically April of each year. Application information is available on the CPRS website.
---
Denis Racine Student Bursary
This annual $1,000 bursary is available to CPRS-VI student members who live on Vancouver Island or the Gulf Islands, are registered in a communications-based post-secondary educational program, and have completed three or more courses. For the application deadline, visit the CPRS-VI website.
---
Torchia Scholarship
This scholarship is awarded to a student who has chosen to study public relations/communications in one of Canada's two official languages that is not his/her first language or mother tongue. The student will be entering his/her second year of undergraduate study in public relations/communications at a Canadian university or college, in either a degree program or a multi-year diploma or certificate program that meets recognized standards of education in September. The scholarship is valued at $1,500 and is for one year only. Application information is available on the CPRS website.